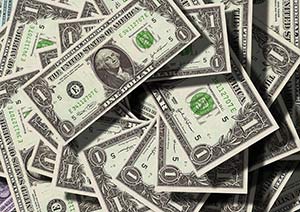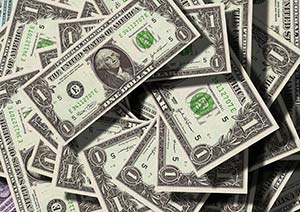 If you're looking for stocks to buy today for short-term price movements, consider your candidates and your positions carefully.
It's possible to make lucrative profits from short-term trading (from a few days to a week). But it's also possible to lose heavily. Short-term trading is speculative. It's not for everyone.
In addition, short-term trading is difficult. While the market over a long term of years reflects company performance with a reasonable degree of accuracy, in the short term, every factor – from the predictable to the unpredictable – can be in play:
What the overall economic picture shows
What one sector is doing
Investor sentiment
Political ups and down
Sector crashes
Sector jumps
That said, it's difficult to predict what a given stock will do over the very short term, even if you've researched your candidates carefully and have a good sense of the long-term outlook. You can put the odds in your favor, though, and find winners…
Methods to Identify Short-Term Stocks to Buy Today
If you still want to look for short-term trading stocks to buy today, one method is to research companies, find those that have good upside potential, and then trade on their earnings reports.
Stocks will sometimes have a run-up in anticipation of earnings. Another earnings report-related move is the post-earnings pop, which can occur when a stock beats earnings expectations.
And, of course, the reverse can happen on the downside. Stocks can decline rapidly on an earnings miss. The declines are also short-term trading opportunities.
In addition, if the stocks to buy still have solid outlooks, advances can lead to them being oversold, which are also short-term trading opportunities.
Another method is to identify expected long-term winners and trade on pullbacks or profit from incremental advances in a long-term bull.
At Money Morning, we can help identify the best stocks to buy today – we publish a new list of them each week, plus plenty of stock profiles every day.
In addition, here's a list of some short-term trading stocks to buy.
Possible Stocks to Buy Today: Two Biotechs with Earnings Reports
When looking at stocks to buy with quick gain potential, it is a good idea to examine sectors and stocks that are subject to more than average volatility. Biotechnology companies, which often trade on news of research and development and successful or unsuccessful clinical trials, are one such sector.
Money Morning biotech pick Neurocrine Biosciences Inc. (Nasdaq: NBIX) traded between $47.19 and $40.95 last week on anticipation of its earnings, which were reported May 5. Earnings came in at a loss of $0.22 per share for Q1, versus a $0.01 loss the year prior.
In February, Money Morning Biotech Investing Specialist Ernie Tremblay chose NBIX as one of his top picks due to the strong pipeline. Its drug Elagolix is in trials for multiple treatments, including a phase 3 study for endometriosis and a phase 2B study for uterine fibroids.
Early last month, BMO Capital commenced coverage, rating NBIX an outperform on the strength of Elagolix's projected potential to be a blockbuster drug.
Another biotech reporting on the week also showed a fairly wide swing on anticipation of earnings and on the reaction after a miss. Novavax Inc. (Nasdaq: NVAX) traded between $5.32 and $4.51 during the week, a move of nearly 18%.
NVAX, at under $5.00 per share, is a penny stock. Penny stocks can be potentially profitable short-term trades as small amounts can equate to large percentages of the stock price.
NVAX missed market expectations in its earnings report on May 4, reporting a loss of $0.29 versus market expectations of a $0.27 loss. NVAX traded at $4.63 on Friday, up $0.05, or more than 1% on the day.
Longer term, NVAX was one of Money Morning's three top penny stocks to buy for April on the strengths of its vaccines for pandemic flu viruses and rabies as well as its innovative vaccine production technology.
Secret Sauce to Spur a Long-Term Soar in This Stock to Buy Today
How about a stock that's skyrocketed 375% since the middle of 2013 and still has a long way to go as a stock to buy today? It's Facebook Inc. (Nasdaq: FB), which was named a Money Morning pick of the week in early April. FB was trading at $113 then.
The shares are currently trading at $119.09, up $1.25, or more than 1% on the day.
Money Morning Director of Technology & Venture Capital Research Michael A. Robinson believes that the stock will reach $250 over the next five years. That's a gain of 110% from current levels – impressive, and plenty of room in the meantime for short-term trades, including on the pullbacks Robinson believes will be part of Facebook's long advance.
Why? Good management is part of it. Robinson says "Zuckerberg has proven himself to be the equal of any of the Silicon Valley executive elite."
The other part of Facebook's long-term rise is its "secret sauce": Facebook's ad system, Atlas. Rather than deploying cookies like most Internet-based advertising systems, Atlas employs browsing history and device data to target ads. Atlas functions as well on mobile devices as on personal computers, while cookies don't function on mobile. That gives Facebook a significant advantage over other Internet advertising systems. Plus, Facebook doesn't just use Atlas itself; Atlas is a service Facebook sells to businesses.
Gold Stocks Among Those to Buy Today
Gold stocks have had an amazing climb in 2016 year to date, decisively ending the long-term bear market in gold. The flagship NYSE Arca Gold Bugs Index (HUI) went up 100%.
Long term, Money Morning believes the gold bull still has a long way to go.
A long climb presents considerable short-term trading opportunities within it, however. So do the pullbacks that are an expected feature during big advances. It might also pull back temporarily if the dollar becomes stronger.
Money Morning Resource Specialist Peter Krauth believes shares of Sprott Gold Miners ETF (NYSE Arca: SGDM) may more than double over the long term.
Last week, the shares traded between a high of $24 and a low of $21 – a 15% swing. On Friday, May 6, the shares were at $23.12, up 3.21% on the day.
SGDM tracks the rules-based Sprott Zacks Gold Miners Index. The index is rebalanced quarterly according to an index threshold. SGDM identifies roughly 25 gold stocks that follow the price of gold most closely.
Set a Stop-Loss to Minimize Risk
Money Morning recommends that investors in speculative investments protect themselves from risk by setting a stop-loss order. A stop loss will take you out of a position after it has fallen a designated amount. Money Morning's Chief Investment Strategist Keith Fitz-Gerald recommends stop-loss orders of 25%.
Want to be first to get market news? Sign up for Money Morning's Private Briefing.
Follow  Money Morning on: Facebook and Twitter.