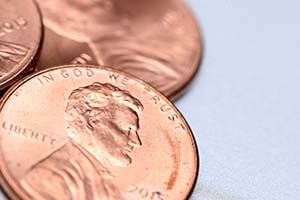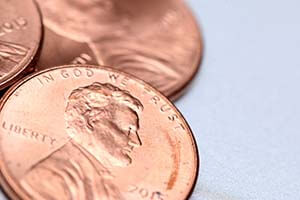 The best penny stocks to buy can deliver your biggest gains – especially in years when the market is flat.
This year is so far turning out that way. The Dow is up only 0.5% in 2016.
As the markets tread water or lose ground for the year, investors lose interest in stocks. But markets that fall present opportunities, if you know where to look.
One thing to remember about all stocks, especially penny stocks, is to consider your investing goals before buying. Penny stocks are speculative. They are volatile investments whose shares are subject to sharp fluctuation up or down.
If you are interested in penny stocks this year, you should make sure you have a strong risk tolerance.
The best way to decide on the best penny stocks is to explore the universe of penny stocks and then follow prudent investment guidelines. Below, we provide an overview of two penny stock picks for 2016.
But first, let's look at tips for finding solid penny stocks today.
Investment Guidelines for Best Penny Stocks to Buy
Penny stocks, because of their low share price and sometimes because of their company stage, too, have small market capitalizations. Many are engaged in researching and developing products that have yet to come fully to market, or have research and development expenses that impact their earnings.
Yet by the same token, if the businesses receive good news and are successful, they can reward investors with large returns. But investors need to be prepared for market swings if they engage in penny stocks.
What are the investment guidelines for good penny stocks to buy? Here are four.
Focus on the major stock exchanges. Stock exchanges like the NYSE and Nasdaq have more rigorous reporting requirements than the smaller exchanges like the OTC Bulletin Board or the Pink Sheets. Robust reporting requirements are friends to investors. With them, there is more transparency of information. There is also likely to be greater market capitalization.
Unfortunately, penny stocks have been subject to scams at various points in history. Some were shell companies that really had no business or assets, but paid a few executives very handsomely. Others were touted by unscrupulous salespeople who encouraged investors to buy and then rid themselves quickly of the stocks once investors bid the price up sufficiently. (That one has a name: pump and dump.)
Penny stocks trading on the major exchanges are far less likely to be engaged in scams.
Research your investments thoroughly. One of the best ways to hit on the good penny stocks to buy 2016 is to know your investment. Research what it does, what its products are, what its projected markets are. Research the company's C-suite and know who they are.
One of the advantages to sticking to the major exchanges is that research information will be easier to find. Peruse the annual report and the financials. Many penny stock companies have these on their website. If they don't, you can call or get in touch by mail and ask for them. If you can't find information, it's a red flag. Treat it accordingly.
Concentrate on companies with ready-to-market products or buyout potential. Because some penny stocks are engaged in research and development, they may not have significant sales or revenue. However, when the products start to move from the R&D pipeline to the wider world, the share price can take off – on both the anticipation of a soon-to-be earnings pipeline and actual earnings.
Therefore, one of the most prudent steps you can take as a penny stock investor is to focus on companies whose products are close to coming to market. You might be poised for a good-news-is-nice-earnings-news scenario.
Firms that have innovative products or strong markets (or both) can become very attractive to larger companies. Penny stocks, after all, are micro caps. Companies with much larger market capitalizations may buy them if they stand to add to the bottom line. Mergers or buyouts can also propel share prices northward.
Use a cautious allocation. Although penny stocks can provide stellar returns, they can also decline just as much. Because of that, Money Morning Chief Investment Strategist Keith Fitz-Gerald recommends that no single one of the best penny stocks to buy 2016 be more than 2% of an investor's portfolio. Best penny stocks to buy 2016 should make up only a small percentage overall.
Now here are some of the top penny stocks to consider…
Best Penny Stocks to Buy No. 1
Neonode Inc. (Nasdaq: NEON) is a Stockholm-based technology firm. It makes optical sensing technology that causes the surfaces of technological devices like computers, tablets, smartphones, monitors, laptops, GPS devices, e-readers, and wearable tech products to have touchscreen-like surfaces. It was ranked one of Money Morning's top penny stocks to buy for March.
The company has reported very positive news about its products in 2016. Last week, for example, it announced that its zForce EDGE technology will be built into Samsung's new generation of MX7 Color printers this year. In January, it announced that its sensing technology will be featured on Lexmark's newest generation of CX800 series color printers.
NEON introduced a new product in February, AirBar. AirBar technology can add touch and gesture sensing to both new and in-use personal computers. Users simply plug AirBar into a USB port. The company also reported a pan-European distribution agreement with Ingram Micro Europe for AirBar.
NEON reported Q1 revenue on May 11 of $3.1 million. The reported Q1 earnings equaled a loss of $1.4 million (-$0.03 per share). The shares closed the week at $1.57.
Best Penny Stocks to Buy No. 2
Another penny stock pick is International Shipholding Corp. (OTCMKTS: ISHC), on the strength of the company's debt reduction and streamlining plan. Its strategy of concentrating on three core segments should exert a positive effect on the leverage and liquidity of the company.
International Shipholding is engaged in ocean transportation with medium- to long-term time charters or contracts both domestically and internationally. Shipping rates have increased and are estimated to continue to rise due to strong oil supplies.
In early May, ISHC posted Q1 earnings of an $8.5 million loss. The shares closed the week at $1.95.
For more on recommended penny stocks, check out our free report: This Penny Stock Will Double Your Money — and Save a Dying U.S. Industry.
Follow  Money Morning on Facebook and Twitter.