I recently read a column from a financial newsletter writer who, back in June 2008, had recommended that investors short Fannie Mae (OTCMKTS: FNMA) and Freddie Mac (OTCMKTS: FMCC). (Excellent call on his part, by the way – I give credit where credit is due.)
Now, however, he's reversed his call and is recommending that investors buy FNMA and FMCC, on the expectation that shareholders will win their ongoing case against the government and the stocks will then shoot up as much as 1,000%.
This is a speculative bet on the American judicial process. If Fannie and Freddie win, their stock will rise like a meteor. If the government wins, they will drop toward zero. His bet, of course, is on the meteoric rise.
Here's why my bet is on the "zero."
The Government Is Actually in the Right This Time (Sort Of)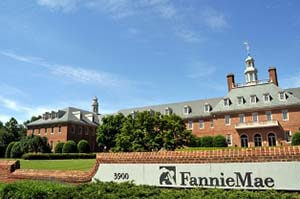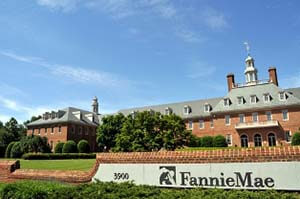 If you've been following the F&F debacle, you recall that in 2012, the government made the decision to start collecting nearly all of Fannie and Freddie's profits every quarter – an arrangement that "systematically drained these entities of all value, leaving in its wake two unsound and insolvent zombies – a golden goose for the Treasury and utterly worthless for the individuals and institutions who in good faith invested in them," according to attorney Theodore B. Olson, who represented Perry Capital, one of the plaintiffs in the ongoing court proceedings.
Any investors who buy F&F now are banking on the fact that the government repeatedly lied in court and court filings – most notably, about the fact that they actually knew Fannie and Freddie were on the road to recovery when they began re-routing funds. (Treasury officials claimed the amendment that allowed them to commandeer Fannie and Freddie's profits was initially put in place to avoid a "death spiral," but unsealed documents show that they knew exactly what they were doing.)
In total, there are over 11,000 of these documents available in a case proceeding through the Federal Court of Claims (Fairholme Funds, Inc. et. al., v. The United States) showing that the government lied about its 2012 restructuring of its relationship with F&F.
The Court of Claims case is separate from the one brought in Judge Royce Lambeth's court, where Judge Lambeth ruled against shareholders, claiming they were wrongfully deprived of the companies' profits by the 2012 deal that directed all profits to be paid to the government. That case is now being appealed while the Court of Claims case proceeds.
Arguments for why the government will lose are not based on any solid data, but on the fact that these cases will be tried in the court of public opinion, and that, in the best of all possible worlds, "justice" and "common sense" will triumph.
Justice and common sense aside, the most compelling defense argument the government has is that it had a right to take the profits in the first place. It was not "stealing" from investors; it was using its own property.
The government (i.e. the American people) are entitled to the profits rather than investors who were nowhere to be found when Fannie and Freddie needed a bailout in 2008. The fact that the government lied about what it did does not change the fact that it had the right to take those profits, but the dishonesty highlights the ongoing crisis of leadership in this country and the inexcusable complacency of the citizenry.
Of course, the government's plan to sweep all of these companies' profits was foolish. Their period of profitability has come to an end and Fannie and Freddie find themselves with no capital, an intolerable situation. If (when) the U.S. housing market weakens again, the government will be back writing checks. (At some point, you would think our political leaders would be embarrassed by their actions, but apparently they are immune to such feelings. When Donald Trump calls our leaders incompetent and stupid, he is right, and he can point to the handling of Fannie and Freddie as Exhibit 1.)
The evidence showing that the government lied about Fannie's and Freddie's financial condition in 2012, portraying it as much worse than it was, certainly opens the door for a settlement. But it does not mean the government will lose its case. And any bet that it will do so is profoundly misguided.
Fannie and Freddie Have Been in My Short Column Since 2014
Fannie and Freddie are trading around $1.75, at a near-bankruptcy valuation of below 1x earnings.
But that is not a "buy" signal.
Could it be that Fannie and Freddie are priced near bankruptcy because they are, in fact, near bankruptcy?
I have been vocal in The Credit Strategist that these claims against the government will fail, and I still believe that to be the case. In December 2014, I put Fannie and Freddie on my "short list" for 2015, as you see here. They have kept right on plummeting since then – about a 15% decline for Freddie and a 17% drop for Fannie.
| | | | |
| --- | --- | --- | --- |
| 2015 Recommendations (Short) | Symbol | 12/23/14 | Comments |
| Fed Home Loan Mort. Corp (Freddie Mac) | FMCC | $2.07 | Lawsuit will fail; shares worthless |
| Fed Nat Mort. Assn (Fannie Mae) | FNMA | $2.11 | Lawsuit will fail; shares worthless |
I still recommend that you stay well away from Fannie and Freddie, because they are going nowhere but down.
Follow Money Morning on Facebook and Twitter.
Editor's Note: As you navigate 2016's volatile market situation, your most valuable asset may be Michael Lewitt's free Sure Money service. In Sure Money, Michael helps you see what's going up, what's going down, and how to profit. Sign up now by clicking here, and you'll get instant access to all of Michael's investing tips, recommendations, and specific instructions, including his exclusive "Super Crash Report."
Join the conversation. Click here to jump to comments…
About the Author
Prominent money manager. Has built  top-ranked credit and hedge funds, managed billions for institutional and high-net-worth clients. 29-year career.