The Valeant stock price is soaring more than 5% to $28.49 today (Friday) after it was reported the company has received and rebuffed takeover offers this spring.
While investors are pleased with the news, this does not change our outlook on Valeant stock in 2016. Before we get to our Valeant stock price prediction, here's everything you need to know about today's news.
According to people familiar with the matter, Valeant Pharmaceuticals International Inc. (NYSE: VRX) was the recipient of a joint takeover bid this spring from Japan's Takeda Pharmaceuticals Co. and private equity firm TPG. But Valeant rejected the takeover bid.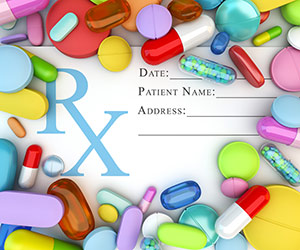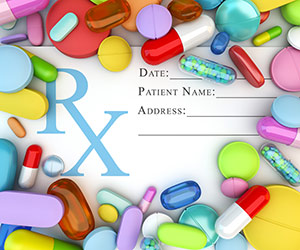 The offer was reportedly made about a month or two ago. That was before Joseph Papa, formerly of Perrigo Plc. (NYSE: PRGO), stepped in as the company's CEO in April. The offer did not include a firm price, and talks have since ended.
Valeant's board, which has seen heavy turnover this year, is looking to give Papa time to map out a fresh path for the company.
The takeover offer came as Valeant was struggling with an accounting scandal, regulatory probes over its drug pricing, and questions about its huge debt load.
Valeant stock was once a darling of Wall Street. But it has seen its market cap crash from $90 billion in August 2015 to just $9.5 billion today.
The Valeant stock price crash has prompted investors and shareholders to pressure Valeant to sell noncore assets. The company has said it is exploring shedding some units, and Valeant confirmed it has received interest for various assets.
But an offer for the entire company was not expected. In fact, it is surprising given Valeant's seriously troubled state.
Here's what Takeda and TPG likely sought in a Valeant takeover...
Why Bidders May Want to Buy Valeant
Takeda is Japan's largest drugmaker by revenue.
In a Valeant buyout, Takeda would take the Salix Pharmaceuticals business, which treats stomach disorders like traveler's diarrhea and irritable bowel syndrome (IBS). Meanwhile, TPG would take much of the rest, according to reports.
Valeant paid roughly $11 billion for Salix last year after a bidding war with Endo International Inc. (Nasdaq: ENDP) and Takeda.
Takeda's products include gastrointestinal, oncology, and central nervous system treatments. It is best known for its Actos diabetes drug. A Valeant deal would nicely complement Takeda and give it access to Xifaxan, an IBS drug. Valeant forecasts Xifaxan could generate $1 billion in sales this year.
IBS is a focus for the Japanese drugmaker. Takeda's U.S. unit said in March it was reorganizing to emphasize treating such gastrointestinal disorders and a few other conditions.
TPG's heavily tech-weighted portfolio has a number healthcare holdings, including Alder BioPharmaceuticals (Nasdaq: ALDR), as well as a stake in Endo.
The takeover approach suggests there is some value in Valeant's businesses. It also leaves the door open for a possible future sale.
But until Valeant finally reports Q1 2016 results on June 1, which have been delayed amid restatements, the actual value of Valeant and its assets are unknown.
And while some bidders may see value in Valeant, Money Morning Global Credit Strategist Michael E. Lewitt doesn't.
In fact, he maintains Valeant has "no real value" and that the firm will go bankrupt. Here's why...
Why We Remain Bearish on the Valeant Stock Price
Valeant's balance sheet is overloaded with assets that are either intangible or "goodwill."
In Lewitt's view, those assets' only value is what management considers them to be.
The company carries over $17 billion of goodwill on its balance sheet thanks to a frenzied burst of M&A deals. Lewitt explains the goodwill is actually the excess of what VRX paid over the book value of the assets it acquired.
"But it is not as simple as that," Lewitt said. "The goodwill figures are really just estimates made by management of what the future may hold."
Simply put, these goodwill figures aren't certifiable numbers. They are creatively contrived numbers based on assumptions of a management team that was given unprecedented incentives to artificially inflate the company's fragile financial condition.
With a new board now in place committed to being truthful and transparent, we just might see the true Valeant - all of its warts.
Even with today's bounce, the Valeant stock price is off 72.40% year to date and 88.29% over the last year. We recommend avoiding Valeant stock in 2016.
Follow us on Twitter @moneymorning and like us on Facebook.
Bank Profits on Gold Prices No Matter Where They Move: Metals like gold and silver are must-have investments for your portfolio. That's because they serve as "crisis insurance" from volatility in the broader market. But most investors don't know how to trade gold or get their hands on it. Here's your essential guide to investing in gold and silver this year...
Related Articles: