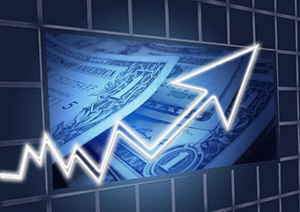 Regardless of what the economy is doing at any given time, certain industries will continue to perform due to simple demographics.
That's why some of the best stocks to buy today come out of healthcare. The healthcare sector has been one of the most consistent performers in the market for some time. With 10,000 baby boomers turning 65 every day for next several decades, the demand for these services is primed for continued growth.
As not all healthcare sector stocks and underlying companies are created equal, here are some of Money Morning's top stocks to buy in this growing market.
The Best Stocks to Buy – Healthcare Sector
The Best Stocks to Buy Now No. 1, Becton, Dickinson and Co. (NYSE: BDX): Becton Dickinson is a U.S.-based medical technology company that fabricates and markets medical devices and instrument systems. The company was founded in 1897, is headquartered in New Jersey, and employs more than 30,000 people around the globe. BDX is a Fortune 500 company that had $10.28 billion in revenue in 2015. One of the things that keeps demand steady for BDX's products is the fact that a majority of them are single-use medical supplies. BDX stock ended 2015 up 10%, and it has paid out a boosted dividend to shareholders 44 years in a row. The stock is currently trading at $164.15 and is up 6.53% year to date.
The Best Stocks to Buy – Pharmaceuticals
The bull markets in aging Americans is a virtual boom for Big Pharma. Despite regulatory woes, pharmaceutical companies still have much to gain in this multibillion-dollar industry. As nearly 200 branded drugs went off patent from 2006 to 2015, there is a renewed push to fill up the pipelines with innovative healthcare solutions. Here are several of the top stocks to buy in the pharmaceutical sector.
The Best Stocks to Buy Now No. 2, Merck & Co. Inc. (NYSE: MRK): Merck & Co. can trace its roots back to 1668 with the founding of a German pharmacy, and the company was the first to commercially manufacture morphine in the early 19th century. Today, this American company is one of the largest pharmaceutical companies in the world, with 70,000 employees and 2015 revenue of $39.49 billion. MRK is rolling out a new Hepatitis C drug, Zepatier, which has already gained approval in Canada. The company also has two new diabetes drugs, Januvia and Janumet, which were released at the end of 2015 and just beginning to pick up steam. The company posted earnings surprises for both the fourth quarter 2015 and the first quarter 2016. The earnings surprise was 4.35% over the last four quarters. MRK stock is up just over 4% year to date.
The Best Stocks to Buy Now No. 3, Gilead Sciences Inc. (Nasdaq: GILD): Gilead Sciences is one of the most talked-about pharmaceutical companies of 2016. This New Jersey-based giant specializes in the development of medications for the treatment of HIV and liver diseases such as Hepatitis B and Hepatitis C. According to the CDC and the World Health Organization (WHO), there are more than 200,000 U.S. cases of HCV annually and more than 3.2 million globally. A large percentage of HCV sufferers take Gilead's products, but this isn't the only reason for the company's expected growth. They have also just released a new oncology drug, Zydelig, which treats three types of blood cancer.
The stock is down over 18% in the past 30 days, coming off of an earnings disappointment, which many investors are viewing as a choice buying opportunity. The company has several quality drugs in its pipeline and came out of 2015 with an operating cash flow of over $20 billion. Money Morning  Director of Tech & Venture Capital Michael A. Robinson believes that GILD, while being oversold at the moment, is poised to reach gains of up to 35% in the coming year, making it one of the best stocks to buy in the healthcare sector.
The Best Stocks to Buy – Global Healthcare and Medical E-Commerce
Americans aren't the only ones who are getting old and demanding increased access to healthcare services. Population aging is a global issue, but it is having a profound impact on China, where 15% of the population is now over the age of 65, a number that is expected to increase to 23% by the year 2020.
Here are a few companies that are working to address this that could be top stocks to buy.
The Best Stocks to Buy Now No. 4, Tencent Holdings Ltd. (OTCMKTS ADR: TCEHY): Tencent Holdings is a Chinese investment holding company that has been primarily concerned with such things as online advertising, gaming, and mobile value-added services. The company just invested $100 million in a new healthcare startup called "We Doctor Group" that is being embraced by both the Chinese government and the healthcare industry. The medical e-commerce platform allows patients to access some basic healthcare functions via the Internet, which helps to cut costs and to serve patients in distant locales. TCEHY stock is currently trading at $20.75 and is up 5.76% year to date.
The Best Stocks to Buy Now No. 5, Alibaba Group Holding Ltd. (NYSE: BABA): Money Morning  Director of Tech & Venture Capital Michael A. Robinson believes that TCEHY has potential, but that the real gains in Chinese healthcare could lie with online giant Alibaba. The company is best known in the United States as producing the biggest IPO in Wall Street history in 2014.
Alibaba is a Chinese-owned and operated company that specializes in business-to-business (B2B) and direct to consumer goods. Now, it's expanding into the healthcare sector with its medical e-commerce solutions. Similar to what Tencent is doing, remote online connections are made between patients and physicians where doctors can discuss problems with patients, make a diagnosis, and prescribe medication. Those prescriptions can then be mailed overnight to the patient. BABA shares are currently trading at $79.88 and have risen 18.76% in just the past three months.
By most measures, healthcare has been outperforming the market and has been one of the better-performing sectors for quite some time. The S&P Healthcare Sector Index has more than doubled since 2011, and global demographics tell us that the demand for these products and services isn't likely to wane any time in the distant future. If you're looking for the best stocks to buy now, these healthcare stocks could be an excellent choice.
Readers – don't miss details on this bonus stock pick… the best "retirement stock" of 2016…
Follow Money Morning on Facebook and Twitter.