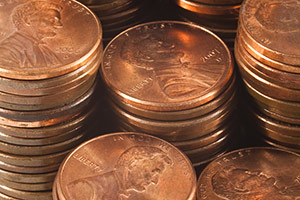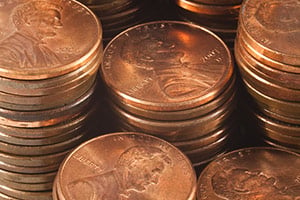 Penny stocks have the potential of returning triple-digit gains to investors. That can make investors on the hunt for the top 9 penny stocks to buy right now. However, investors also should know that penny stocks are highly volatile investments with the potential to also subtract triple digits from a portfolio.
Any swing in a penny stock (defined as those that sell at $5.00 or under) can affect the share price in a huge way simply because the share prices are small and gains or losses can constitute a large percentage of those prices.
Finding Excellent Investments with the Top Penny Stocks to Buy Right Now
That said, penny stocks can be excellent investments if they are engaged in profitable businesses or in a research and development stage for innovative products or services, but investors need a strong risk tolerance.
Here is Money Morning's most recent collection of the top 9 penny stocks to buy right now:
Top Penny Stocks to Buy Right Now: Fuel Cell Energy Inc. (Nasdaq: FCEL) is another  Money Morning favorite due to its position in the fast-growing sector of green energy. In early May, FCEL announced a partnership with Exxon. Fuel Cell Energy will be working on technology to lessen carbon dioxide that comes from facilities whose levels of these emissions are high, like natural gas powered plants. FCEL currently sells at $6.47.
Top Penny Stocks to Buy Right Now: GigPeak Inc. (NYSEMKT: GIG) (formerly GigOptix) supplies advanced high-speed semiconductor components through optical/wireless communications networks. The components are deployed in "the cloud," data centers, long haul, consumer electronics links, metro, and interactive applications. The company has significant orders for aerospace and defense through 2017, fueling its robust growth. The shares currently trade at $2.82.
Top Penny Stocks to Buy Right Now: Lucas Energy Inc. (NYSEMKTS: LEI) is an independent oil and gas enterprise. Strength in the energy sector during 2016 is expected to benefit LEI for the rest of the year. It currently trades at $4.35.
Top Penny Stocks to Buy Right Now: Frontier Communications Corp. (Nasdaq: FTR) offers voice, video, and data services to business, residential, and wholesale clients in the United States. Frontier is one of the relatively few penny stocks that have a dividend yield. The dividend yield is currently a robust 8.59% on a share price of $5.21.
Top Penny Stocks to Buy Right Now: GlobalSCAPE Inc. (NYSEMKT: GSB) develops secure information exchange products and solutions. Last year, it made the Fast Track list in the business journal of San Antonio. The list identifies companies with revenue of over $10 million whose companies are the fastest revenue growers in the region. In addition to enjoying fast growth, GSB also offers a nice 1.80% dividend to investors looking for the top penny stocks to buy right now. The shares currently sell at $3.67.
Top Penny Stocks to Buy Right Now: Neonode Inc. (Nasdaq: NEON) is engaged in cutting-edge technology, which is often a good way to begin finding top penny stocks to buy right now. NEON develops technology for optical sensing that transforms the surfaces of gadgets such as smartphones, laptops, and wearables into touchscreens.
Money Morning believes that it will continue to see the strong demand it has registered so far in 2016 from companies such as Lexmark. The shares sell at $1.89 currently.
Top Penny Stocks to Buy Right Now: Novavax Inc. (Nasdaq: NVAX) is a Money Morning  biotechnology stock poised to benefit both from its vaccines and from its technology for producing vaccines. The company, whose shares currently trade at $5.68, is engaged in the development of vaccines for rabies and flu viruses. Novavax is also working on research and development for Ebola and Zika virus treatments. NVAX's Recombinant Nanoparticle Technology can get vaccine treatments to market faster than other vaccine technologies available now.
Top Penny Stocks to Buy Right Now: STMicroelectronics NV (NYSE ADR: STM) is a good option for anyone interested in the top penny stocks for investing right now and the coming trend of self-driving cars. The Geneva-based company is among the four top chipmakers in the auto business. According to a report from The Wall Street Journal, NVIDIA Corp.'s chief executive officer Jen-Hsun Huang is only one top manager to believe "the car is going to become a computer on wheels."
The 2025 worldwide market for technology in self-driving cars is estimated to rise to more than $40 billion and then almost double by 2035 to more than $75 billion. STM, currently selling at $6.04 per share, is poised to benefit from this stellar growth.
Top Penny Stocks to Buy Right Now: TetraLogic Pharmaceuticals Corp. (Nasdaq: TLOG) is a research and development company engaged in small molecule therapeutics for infectious diseases and cancer. One of its products, Birinapant, is currently in phase 2 clinical trials. It is a therapeutic for myelodysplastic syndrome (MDS). It is also currently in clinical trials for the treatment of alopecia areata. TLOG shares currently trade at $0.32.
Allocate Penny Stocks Appropriately
When reading the list of top 9 penny stocks to buy right now, be sure to allocate your investment portfolio properly. As a general rule of thumb, Keith Fitz-Gerald recommends having no single one of the top penny stocks to buy right now make up more than 2% of an investor's portfolio. Penny stocks in general, due to their volatility, should only make up a small percentage of a broadly based portfolio.
Also, be sure to research any stocks thoroughly before making them part of your portfolio. Be sure what you purchase has transparent information available, either through the investment community, available data, or its website. If you cannot find information on a penny stock – or any stock, for that matter – do not put it on your "look to buy" list.
Follow Money Morning on Facebook and Twitter.