The Tesla stock price slipped 2.5% to $223.57 in early trading today (Friday) after new reports surfaced about possible safety defects in Model S and Model X cars. The reports also claim that customers were made to sign contacts forbidding them to talk to regulators.
Tesla officials have vehemently denied the allegations, and we believe this is just a short-term pullback for Tesla stock.
Before we get to our Tesla stock price outlook, here is exactly what investors need to know about today's news.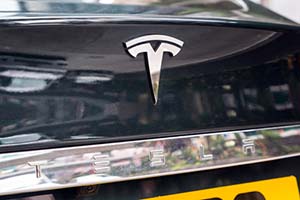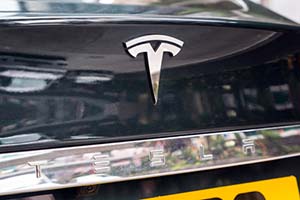 Tesla Motors Inc. (Nasdaq: TSLA) was quick to defend itself after a blog called the "Daily Kanban" said it investigated a Tesla complaint on an unofficial forum.
The complaint came from a member who said he heard a snap when driving his Tesla down a steep hill. He stopped and found part of the suspension system had broken.
The user then contacted Tesla. He was told they could not cover it under warranty as it was normal wear and tear.
In a follow-up post, the user said Tesla then sent him a "goodwill agreement" to sign in exchange for a 50% discount on the repair.
"You agree to keep confidential our provision of the Goodwill, the terms of this agreement and the incidents or claims leading or related to our provision of the Goodwill," the user said part of the contract read.
On Thursday it was reported that the National Highway Traffic Safety Administration (NHTSA) said it's reviewing claims of suspension problems in Tesla sedans, which could cause the driver to lose control of the car. NHTSA is also reportedly looking into a "troubling nondisclosure agreement."
That news sent the Tesla stock price lower today. But Tesla officials immediately went on the defensive.
Tesla said the claims are "preposterous." The company said it would never ask a customer to sign a document to prevent them from talking to NHTSA or any other government agency.
"NHTSA has not opened any investigation nor has it even started a 'preliminary evaluation,' which is the lowest form of formal investigatory work that it does," Tesla said.
Tesla said the aforementioned case was unusual and caused by very abnormal rust. The car, caked in dirt, had over 70,000 miles on it. The driver lives on long dirt road, Tesla explained.
Tesla's rebuttal did not stop there.
Tesla's statement also focused on the author of the original blog post, Edward Niedermeyer. The automaker noted this is not the first time Niedermeyer "caused negative and incorrect news to be written about Tesla."
"This is the same gentle soul who previously wrote a blog titled 'Tesla Death Wish,' which starting in May 19, 2008, was counting the days until Tesla's death. It now has been 2,944 days. We just checked our pulse and, much to his chagrin, appear to be alive. It is probably wise to take Mr. Niedermayer's words with at least a small grain of salt," Tesla said.
The automaker questioned if Niedermeyer's motivation was to gain from a fall in the Tesla stock price.
Despite Tesla's vehement stance, the Tesla stock price today has fallen. But again, we only view this as a short-term pullback. In fact, we remain very bullish on the Tesla stock price in 2016 and beyond. Here's why…
Why We're So Bullish on the Tesla Stock Price in 2016
Billionaire long-term investor Ron Baron has long been a fan of Tesla stock. In a CNBC interview Tuesday, Baron said Tesla could be a stock to own for the next decade or two.
"I think in this one investment we can make $6 or $7 billion" over that time period, he said. "I think this could be one of the largest companies in the United States and the whole world."
Baron has amassed a $300 million stake in Tesla over the last three years, with an average cost per share of $210. He acknowledged that he has made little so far on his investment, but as a long-term investor he noted it takes him a long time to make money.
Baron said he's betting on Tesla CEO Elon Musk and the company's 14,000 workers. "The competition is not anywhere," Baron said. "They could have caught him four or five years ago. But they can't catch him now. He's too far ahead."
Baron believes Tesla will continue to grow at a quick clip. "They're going to be $20 billion in sales next year, $20 billion. This year, they're doing $8 or $9 billion. Last year they did $5 or $6 (billion)."
As for Tesla's soon to be completed massive battery factory, Baron said Tesla could ultimately do as much in battery sales as it can in cars.
Money Morning Technical Trading Specialist D.R. Barton is also bullish on the Tesla stock price and says it is "head and shoulders ahead in the electric car front."
Still, Tesla shares are notoriously volatile. That's why TSLA stock is not for short-term investors. However, for long-term investors looking to buy and hold the stock for five to 10 years, TSLA looks like a wise choice.
At $225.32, Tesla stock is down 6.07% year to date. But its three- and five-year gains are 124.54% and 708.54%, respectively.
Follow us on Twitter @moneymorning and like us on Facebook.
Readers – don't miss details on this bonus stock pick… the best "retirement stock" of 2016…
Related Articles: