Brits voting on June 23, 2016, to exit the European Union wasn't a "Lehman Brothers moment" despite what you may have heard.
Sure enough, from June 24 through June 27, global equity markets bled out $3 trillion – the Dow Jones Industrials alone fell almost 5%.
But of course the markets have bounced back, with the Dow up 4.5% at the holiday weekend; American equity benchmarks are within a couple of points of their all-time highs; if history is any guide (and it is), they're likely to go a lot higher.
So, it's safe to get back into stocks, right?
Well… yes and no. There is a massive reckoning coming for Europe and American companies with exposure there. Only the best will come out unscathed.
But, for the biggest profits, I'm going to show you some smart plays I'm recommending right now – one of the trades turned in 242% in gains.
It could easily do so all over again. Let me show you what's coming…
We're Watching a "Spiritual Sequel" to the 2008 Crash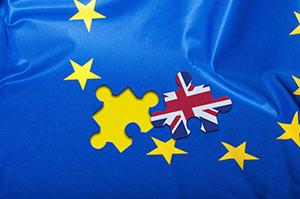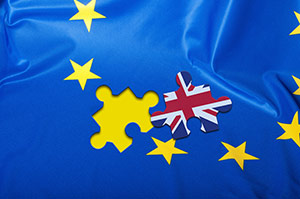 Back on March 16, 2008, when Bear Stearns sold itself off to JPMorgan Chase for a paltry $236 million, plenty of investors bought heavily into the rally that immediately followed that collapse.
They bought and bought and bought some more, all the way up to the "main event," when Lehman Brothers collapsed and brought the whole house of cards down with it.
I don't want you to be victimized like that, so I'm going to show you what happened and why the markets should continue to bounce… for the next six months or so… before it all comes down again.
The world changed with the Brexit vote. And if the world's changed, you better believe markets are going to have to adjust to future realities.
For all the talk about the British not wanting to be dictated to by Eurocrats in Brussels, the largely unspoken truth is that the Brexit vote was also a repudiation of the marriage of globalization and the manipulation of free markets by central banks, especially the ECB.
The initial idea of a European "commonwealth" where borders would give way to free trade made sense and was the origin of what became the European Union.
But free-flowing, multilateral trade across a bloc of independent states with different currencies wasn't easy. When currencies appreciate and depreciate against each other it's hard to get cross-border financing and hard to manage constant free-flowing trade.
Hence, the birth of a common currency, the euro.
European Union members who abandoned their home currencies to adopt the euro found it easy to get cross-border financing since banks in Germany, for example, would be more inclined to lend to EU member countries, businesses, and governments if there's no currency risk when they get paid back in the same currency all their banks bent over backwards to lend in.
Lending flourished and trade was a lot easier.
But lending, no matter how much credit is made available, doesn't guarantee profitability or economic growth.
The answer across the EU to slow growth has been to make more and more and more money available.
When that didn't spur growth, when businesses and countries that deficit financed lavish spending on social services and unprofitable economic endeavors struggled into insolvency, the answer was to lavish credit and liquidity across countries and banks by means of the European Central Bank's manipulation of interest rates down to zero, then into negative territory, and of course massive "quantitative easing."
Those misguided policies haven't spurred growth. But, they have spurred massive dislocations of capital. They have harmed savers and pensioners. They have hijacked free markets' commonsensical and practical allocation of capital to deserving businesses and countries.
The Brexit vote, mostly by more senior Brits who better understand the difference between free markets and free stuff from central bank financed governments, amounts to a repudiation of central planning by socialistic authorities and their European Central Bank financiers.
The world will now look at Britain and see how it fares unyoked from a failed experiment, and it will look at what's happening to the rest of the EU.
And it'll eventually see that markets selling off on the Brexit vote was, in fact, a "Bear Stearns moment," a harbinger of the brewing crisis, the next meltdown and another super market crash.
What's about to happen is the European Union is going to disintegrate.
Here's How the EU Takes Its Big Fall
It's not about trade, it's about European banks, the ones that lent hand over fist, that aren't getting paid back. Increasingly, they will have to rely on fewer countries backing a central bank that's grossly overleveraged, something like 352:1, already and will have to keep inflating its balance sheet buying the underwater assets of failing Eurobanks and the sovereign obligations of failing states.
Italian banks are a prime example of what's happening across Europe.
According the the Bank of Italy, banks there are sitting on $396 billion of non-performing loans that are "unlikely to be repaid in full."
In April the Italian government forced Italy's three largest banks and a handful of private financial services companies to pony up $5.5 billion to backstop a bailout fund they named Atlante, or Atlas, after the mythical figure who holds the entire weight of heaven and Earth on his shoulders.
A private fund was convened because the government isn't supposed to directly bail out failing banks. But they're planning on guaranteeing securitized bad loans Atlante wants to sell to speculators.
We'll see how well that goes.
If it doesn't fly and banks begin to fail, that will be your Lehman moment.
As far as the ECB coming to the rescue, they're not exactly the Rock of Gibraltar.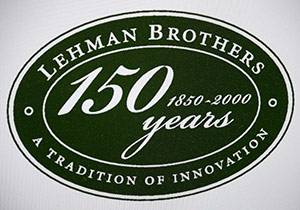 With only $12.2 billion in hypothecated capital and a balance sheet north of $3.5 trillion, which is being added to monthly to the tune of $67 billion worth of government, corporate and junk bond purchases, belief in the stability of the ECB, as the EU potentially shrinks, taking away sovereign backers, is going to face its own Lehman moment.
Smart Brits saw all that happening and wanted out before the biggest bubble in history pops.
There's no stopping it. And markets will start realizing that in the weeks and months ahead, and the "Bear Stearns moment" will give way to the main event, the "Lehman Brothers moment."
When that happens, well-positioned investors are going to clean up on the tsunami of failure that's going to sweep the markets.
Here's the play.
Two Ways to Profit from the "Eurocrash"
In my Short-Side Fortunes trading service, we targeted European financials, the "Eurobanks" through an index fund that tracks some of the continent's biggest banks, iShares MSCI Europe Financials (Nasdaq: EUFN). I had a strong and, as it happens, accurate conviction that the Brits would turn in a "Leave" result.
We did it with options, and we shorted the broadest possible exposure to Eurobanks without having to guess which specific stocks would take a hit and without having to load up multiple (expensive) stock positions. The EUFN puts cost just $0.35 per contract ahead of the vote.
When the vote was counted, our EUFN position handed us 242% in gains. I think shorting EUFN is going to be a smart play as "Bear Stearns" becomes "Lehman Brothers" in the not-so-distant future. I'll be updating my trading services and my Wall Street Insights & Indictments readers on the play.
I think investors who are short the euro at the right time are going to end up looking pretty smart when the truckload of pain hits the markets, too. The euro could fall right through dollar parity and end up being worth less than the dollar before it's all said and done.
Before that happens, it's smart to consider taking a position in ProShares UltraShort Euro Trust ETF (NYSE Arca: EUO). It's a leveraged inverse exchange-traded fund (ETF) that returns three times the profits as the euro falls in value relative to the dollar. I like EUO Nov. 18, 2016 $30 calls (EUO161118C00030000) right now. Patient traders can scoop them up for $0.10 – though it's fine to pay up a little if EUO starts to edge higher before soaring in the next few weeks.
When the euro falls through the floor (and the dollar), those cheap calls are going to be worth a small fortune. And you'll have risked just $0.10 or $0.15 to make a few hundred percent in profits.
Follow Shah on Facebook and Twitter.
Shah will have updates for his Insights & Indictments readers as Europe slides closer to the edge of the abyss. Click here to get his free service and you'll get his latest investor briefing on some profit plays to make from the U.S. Federal Reserve's own homegrown economic apocalypse.
Join the conversation. Click here to jump to comments…
About the Author
Shah Gilani boasts a financial pedigree unlike any other. He ran his first hedge fund in 1982 from his seat on the floor of the Chicago Board of Options Exchange. When options on the Standard & Poor's 100 began trading on March 11, 1983, Shah worked in "the pit" as a market maker.
The work he did laid the foundation for what would later become the VIX - to this day one of the most widely used indicators worldwide. After leaving Chicago to run the futures and options division of the British banking giant Lloyd's TSB, Shah moved up to Roosevelt & Cross Inc., an old-line New York boutique firm. There he originated and ran a packaged fixed-income trading desk, and established that company's "listed" and OTC trading desks.
Shah founded a second hedge fund in 1999, which he ran until 2003.
Shah's vast network of contacts includes the biggest players on Wall Street and in international finance. These contacts give him the real story - when others only get what the investment banks want them to see.
Today, as editor of Hyperdrive Portfolio, Shah presents his legion of subscribers with massive profit opportunities that result from paradigm shifts in the way we work, play, and live.
Shah is a frequent guest on CNBC, Forbes, and MarketWatch, and you can catch him every week on Fox Business's Varney & Co.