There are two companies on this week's upcoming IPO calendar. Renaissance Capital, a manager of IPO-focused ETFs, reports they're set to generate a combined $105 million in proceeds.
But the biggest IPO news today (Tuesday, July 5) is the announcement of a Hostess IPO…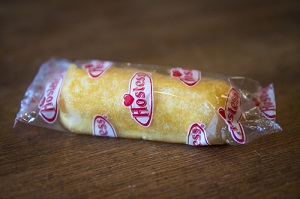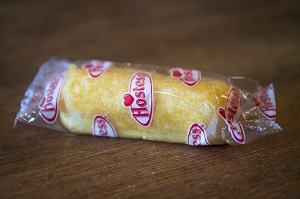 Hostess Brands LLC is the iconic bakery company famous for producing Twinkies and Ding Dongs. The firm was founded in 1919 and helped popularize cream-filled packaged snack cakes in the United States. Its introduction of the Twinkie in 1930 made both the company and the snack mainstays of American grocery stores.
Back in 2013, Hostess almost went out of business after filing for bankruptcy protection for the second time. The company was eventually purchased by private-equity firm Apollo Global Management and billionaire investor Dean Metropoulos for $410 million. After the Hostess IPO, Metropoulos will remain the company's executive chairman.
Hostess' two bankruptcies in the last 10 years show the lack of interest consumers have shown toward high-sugar foods. Bloomberg reports the firm raked in $650 million in revenue from May 2015 to May 2016. That's down from more than $1 billion before the 2013 bankruptcy.
The company has yet to file for an initial public offering with the U.S. Securities and Exchange Commission. The only available details are the firm is valued at $2.3 billion and it's expected to hit the market sometime this quarter.
Now here's a breakdown of the two new IPOs this week, including one of the biggest medical device IPOs of 2016…
Two Deals on This Week's Upcoming IPO Calendar (July 5 – July 8)
Tactile Systems Technology Inc. (Nasdaq: TCMD) is a medical technology company selling devices used to treat lymphedema. This is a condition in which the arm or leg swells due to lymph node damage. Its leading product is the Flexitouch, which employs compression therapy to maintain oxygen delivery that's usually impeded by the lymph node swelling. Unlike other medical device companies that have hit the market this year, Tactile Systems boasts profitability and offers high growth potential. For the 12 months leading up to March 2016, Tactile posted sales of $66 million. That's much more than competitor Viveve Medical Inc.'s (Nasdaq: VIVE) $3 million in sales.
The Tactile Systems IPO is set to raise $60 million by offering 4 million shares at a price range of $14 to $16. The firm commands a $262 million valuation and has repeatedly delayed its offering. Although no offering date has been announced, Tactile Systems stock is set to hit the market this week.
Gemphire Therapeutics Inc. (Nasdaq: GEMP) develops treatments for cardiovascular disease. It's currently devising a drug aimed at effectively reducing high triglyceride and cholesterol levels. Founded in 2008, Gemphire is mostly owned by biotech giant Pfizer Inc. (NYSE: PFE). The Gemphire IPO will generate $45 million by selling 3.75 million shares at an $11 to $13 price range. It has a $113 million valuation and will debut sometime this week after multiple delays over the last two weeks.
Alex McGuire writes about initial public offerings for Money Morning. Follow him on Twitter for the biggest news on the IPO market.
Like us on Facebook: Money Morning
Next Up: The Five Most Important IPOs to Keep on Your Calendar in 2016