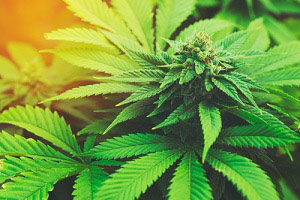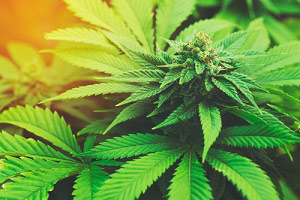 A big event is coming up that could be a gigantic catalyst for pot stocks in 2016…
In a memo to lawmakers first released in April, the Drug Enforcement Administration said it could decide in the first half of 2016 whether to reschedule marijuana, according to The Washington Post.
But that's just the start of the story…
The DEA's decision could happen as early as Aug. 1, according to the Santa Monica Observer. A DEA lawyer confirmed the rescheduling decision to an Observer reporter.
And the lawyer also gave a huge hint on what the DEA could decide…
Get Your Free Pot Stocks Report: 7 Reasons to Invest in Marijuana Stocks Now
According to the lawyer, the DEA will reschedule marijuana as a Schedule 2 drug on Aug. 1, 2016. Currently, marijuana is listed as a Schedule 1 drug, which it shares with other drugs like heroin and LSD. The government considers Schedule 1 drugs as having the most potential for addiction and abuse. Right now, that scheduling is a major hurdle for some pot stocks.
The proponents behind rescheduling marijuana argue that cannabis is already used medically in 23 states. It has also been proven to be non-addictive, according to the National Institute on Drug Abuse.
Marijuana is mostly used medically as a painkiller. But early research suggests that cannabis can also treat a wide range of diseases, like type 2 diabetes, schizophrenia, and post-traumatic stress disorder.
And if the DEA does go through with rescheduling, that'll be big news for many pot stocks whose companies offer treatments for these diseases.
Here's why…
How the DEA's Decision Could Send Pot Stocks Soaring
If the DEA does end up rescheduling marijuana, that could make it easier for pot companies to get their cannabis-derived medications approved by the Food and Drug Administration. It would also make R&D easier for marijuana firms.
A move to Schedule 2 would also allow pot companies to advertise by eliminating criminal penalties for marijuana ads, according to Reason Magazine. The Federal government's recognition of marijuana's medical value could also help impact public policy at the national and state levels, according to Reason.
All of these developments could help medical public pot companies provide big returns to their investors. Already, the pot industry could reach $30 billion annually by 2020, according to a 2015 report from the Bank of America Merrill Lynch. Schedule 2 marijuana could send the pot industry well on its way to reaching that projection…
Up Next: The marijuana industry is about to be rocked by another ancillary industry that will push marijuana sales to $21.8 billion in just four years.
Get the full story about this $187 billion industry – and how it will affect pot stocks – right here…
Later this summer, Money Morning will be providing a full list of the best marijuana stocks to buy, so stay tuned. In the meantime, follow us on Twitter and on Facebook to stay updated on the latest news about whether pot stocks are a good investment.