Editor's Note: Keith's paid-up Money Map Report readers have made triple-digit profits from this huge dividend payer, but there's a special situation coming up that's going to create an opportunity for everyone to grab these shares at a very compelling price, so Keith wanted us to take this "big"...  
"Glocals," U.S. companies that do business all over the world, are some of my favorite companies to own because they put shareholders like you out in front of all the growth that's still very much underway across the globe, despite the sub-2% growth we're experiencing in the United States.
These are global brands with the experience necessary to manage real growth in the most challenging markets and economic conditions, but they're listed right here at home.
They have the leadership (and cash) to withstand the crises, chaos, and disruptions that are front-page news today.
But most of all, they pay some of the market's juiciest dividends, income which is absolutely essential at a time when central bankers the world over are doing their level best to take interest rates right through the floor.
So today I'm going to share one of the very best dividend achievers in the Money Map Report portfolio with all of you.
It's not for nothing that it's a $5.62 billion powerhouse with a 29.53% profit margin, and now you have the chance to own it...
This Is a Textbook "Must-Own" Stock
Let me tell you about Altria Group Inc. (NYSE: MO).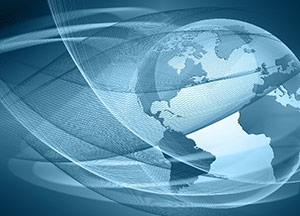 The stock has returned 360.03% since I recommended it to my Money Map Report subscribers and shows no signs of slowing down. In fact, it's one of our best performers - and that's saying something, considering we have five triple-digit winners on the books right now.
What I want to call your attention to is the fact that the company just rewarded shareholders again by raising its dividend for the 50th time in 47 years. This time by 8% in a move that took the quarterly dividend to an impressive $0.61 per share.
People wonder how this is possible, but we've known about the company's dividend capabilities for some time now, which is why Altria is a key holding in the Global Growth and Income segment of our portfolio - the "40" in our 50-40-10 Money Map Report Portfolio.
Despite popular doubt about the potential for a cigarette manufacturer to succeed in today's anti-smoking world, the company's 80% target payout ratio has become a core business strategy and, as I see it, a mighty compelling raison d'etre when it comes to ownership.
Unlike other companies paying lip service to the concept of rewarding shareholders, Altria builds the company's business model around your interests.
And I think that's going to pay off again very shortly.
A Special Situation... and an Opportunity to Buy
The company looks set to receive nearly $3 billion as the SABMiller - Anheuser-Busch InBev merger comes together, and I'm betting that that, too, heads your way. Probably as a special dividend.
The balance is going to get spent on additional debt buybacks, stock re-purchases, and new innovative cigarette alternatives - all of which, given the company's history, I expect to be very good for shareholders.
Looking ahead, I think that the company moves back down to an 80% payout ratio versus the 85% the most recent dividend works out to be. That's pretty technical so I wouldn't spend a lot of time on this even though it will make headlines when it happens.
What Money Morning Members need to know right now is that's going to create an ideal opening to add shares or establish a position if you haven't jumped on this stock yet.
I think this deal could catalyze a brand new wave of potentially explosive profits for Altria shareholders, but that's not the only exciting news in the Global Growth & Income segment right now...
This "Glocal" Dividend Star Could Be Even Better
Altria is one of the market's best dividend payers, but Keith recently recommended one of the market's top dividend growers to his Money Map Report subscribers. This top American "glocal" innovator does $101 billion worth of business all over the planet, and it has returned a market-crushing 11.88% a year on average... for the past four decades running. To find out how you can play this new Money Map Report recommendation yourself, click here...
Follow Keith on Facebook and Twitter.
Join the conversation. Click here to jump to comments…
About the Author
Keith is a seasoned market analyst and professional trader with more than 37 years of global experience. He is one of very few experts to correctly see both the dot.bomb crisis and the ongoing financial crisis coming ahead of time - and one of even fewer to help millions of investors around the world successfully navigate them both. Forbes hailed him as a "Market Visionary." He is a regular on FOX Business News and Yahoo! Finance, and his observations have been featured in Bloomberg, The Wall Street Journal, WIRED, and MarketWatch. Keith previously led The Money Map Report, Money Map's flagship newsletter, as Chief Investment Strategist, from 20007 to 2020. Keith holds a BS in management and finance from Skidmore College and an MS in international finance (with a focus on Japanese business science) from Chaminade University. He regularly travels the world in search of investment opportunities others don't yet see or understand.