The GoPro stock price jumped more than 6% intraday (Monday) to $16.44, bringing its weekly gain to nearly 20%.
But we're not buying this GoPro stock price rally…
Before we get into our outlook for the GoPro Inc. (Nasdaq: GPRO) stock price, here's what's driving shares higher today…
A Closer Look at Today's GoPro Stock Price Climb
The GoPro stock price has been rallying in anticipation of today's new product unveiling event.
At 9 a.m. PT, GoPro debuted its much-hyped Karma drone. Aimed at sports video enthusiasts, the buzz for the drone has been building for more than a year.
The new product expands Go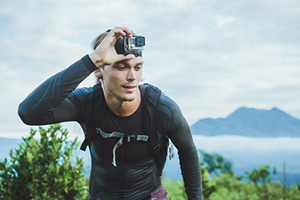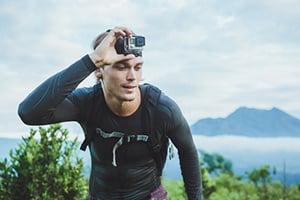 Pro's product line into the fast-growing (and getting crowded) drone market. The Karma will retail for $799, and it will cost $1,099 when paired with the Hero 5 camera.
Don't Miss: This is your ticket to bigger and better returns… and it won't cost you a penny. What are you waiting for? Read more… 
Right now, the global market for commercial applications for drones is estimated at about $2 billion. By 2020, that figure is expected to surge to as much as $127 billion, according to consulting group PricewaterhouseCoopers LLP.
According to the PwC report, the cost of drone technology has dropped significantly, making the everyday applications much more cost-efficient.
But as the market grows and technology advances, so does the number of competitors.
So despite the attention the company is receiving this week, GoPro's drone will face plenty of competitors when it goes on sale later this year.
GoPro hopes its drone, first teased in May 2015, will have an edge over rival drones because it should attract customers who are already loyal to GoPro.
In addition to the drone, the company also unveiled its new Hero 5 at today's event. The souped-up action camera, originally expected about a year ago, is compatible with Karma. Both the Karma and Hero 5 are expected to be in stores in time for the crucial holiday season.
It's much too early to tell if either or both will be hits. But there is one thing we can tell you for certain: This GoPro stock price rally is not a long-term bullish signal for the stock.
Why We Remain Bearish on the GoPro Stock Price