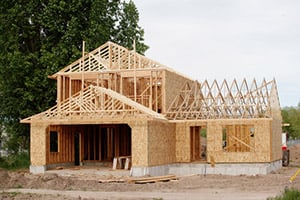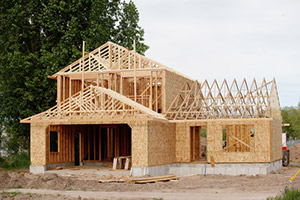 Is there a housing bubble? That's what investors are asking us today (Wednesday) after another drop in housing starts.
According to the Commerce Department, housing starts declined 9% in September. That was the second straight month of declines and has prompted fears of another U.S. housing bubble.
While an overall housing bubble is not an immediate concern right now, several housing markets have become overheated. In fact, we've found 10 housing markets that are approaching bubble territory.
Is There a Housing Bubble? Here's What the Numbers Say
Housing starts declined 9% in September to an annual rate of 1.047 million, thanks to a sharp drop in multifamily buildings. However, single-family starts rose 8.1% in September to 783,000.
While housing starts dropped, the number of building permits climbed.
The Commerce Department also reported building permits for private-owned housing units climbed 6.3% in September month over month. Single-family home permits, which account for roughly 60% of all permits, increased to a rate of 739,000 in September. That was a 0.4% increase from August.
Consensus estimates called for September permits to rise to a 1.17 million annual pace. Starts were expected to pick up to 1.18 million. Housing construction usually begins within two months of a permit being issued.
Through the first nine months of 2016, permits climbed 0.6% from 2015. Single-family permits were up 8.1% year to date through September.
With housing starts falling, investors keep asking us, "Is there a housing bubble?" Here's how our current data compares to the previous housing bubble and which housing markets are in the most trouble...
These Housing Markets Are Looking Most Dangerous