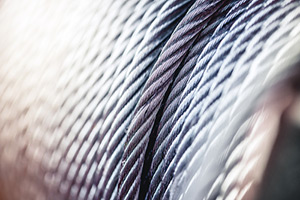 Mechel PAO (NYSE ADR: MTL) stock is down 8.48% to $4.73 today (Tuesday) following a hefty 35% gain on Monday. So why is MTL stock falling today?
The massive two-day fluctuation for the MTL stock price appears to be general investor speculation.
Must Read: How Average Americans Are Becoming Marijuana Millionaires
Based in Moscow, MTL is engaged in the mining and steel business. The company has operations throughout Asia, Europe, the United States, and the Middle East.
A Closer Look at MTL Stock
The company has three divisions: steel, power, and mining.
The steel segment produces a number of semi-finished steel products, carbon and stainless flat products, wire products, forgings, carbon and specialty long products, hardware, and stamping.
The power segment deals with products made from steam coal, like electricity and heat energy.
The mining segment produces and sells metallurgical and steam coal, iron ore, limestone, and coke. It also works with coal tar, naphthalene, and other compounds.
Absent any stock-specific news, the MTL stock price surged 35.85%, or $1.37, to $5.19 on Monday. Volume was extremely heavy. Roughly 3.5 million shares traded hands compared to the average daily volume of 375,000.
MTL shares have traded as low as $1.23 and as high of $5.25 over the last year. At $4.73, the MTL stock price is up a whopping 195% year to date.
As with most low-priced or penny stocks moving higher with no explicit news, we're skeptical and avoiding MTL stock.
But we have compiled a list of the best stocks to buy now for investors looking for long-term gains. Here are our top picks and the huge profit opportunities we've found...
Follow us on Twitter @moneymorning and like us on Facebook.
Related Articles: