This is a special message from our Chief Investment Strategist Keith Fitz-Gerald...
I'm about to share something very exciting for brand-new Money Morning readers.
And I can only show it to you once.
For a limited time, my publisher has allowed me to offer you a chance to access my premium research service, Money Map Report...
At a steeply discounted rate of just $5 - using this "New Reader" voucher.
I urge you to claim it right away as I've just found what may be the GREATEST money-making opportunity of my 35-year career...
It involves a tiny $5 stock that has been busy acquiring one of its biggest competitors.
But here's what's really got me jazzed...
This quarter, the company's earnings are estimated to soar by an amazing 325%...
In the financial world, this is unprecedented. In fact, it rarely ever happens. And in the sixth-quarter stretch of an "earnings recession" that's plaguing most companies. I can only conclude this company's on the verge of something special.
That's why when the company officially reports their earnings - expected on Nov. 1 - we could see shares soar 500% over the next 12 months.
As one of my newest readers, I don't want you to miss out on this major money-making opportunity.
The stocks I target are small, little-known companies that are perfectly positioned to launch exponential gains when Wall Street finally catches on.
And my subscribers have benefited greatly...
Like William Connors, who says...
"Thanks to you I've made $405,000."
Robert Montrose emailed me to say...
"In 6 months, I made around $50,000."
And finally, Gary Lee, who writes...
"I've profited in excess of $1.5 million. Keith, you have my profound appreciation."
Just in the last three months alone, we've added even more big peak gains, including...
40% gains on a tiny defense company...
80% gains on a pioneering Chinese internet company...
And a whopping 241% gain on a cutting-edge biotech play.
These are plays that can move with lightning speed...
That is why I want to get you the details on this opportunity immediately.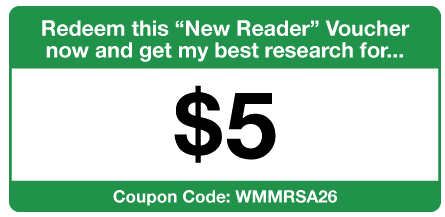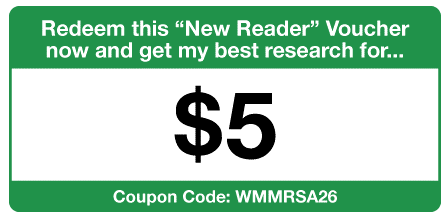 Find out how to redeem your coupon here.