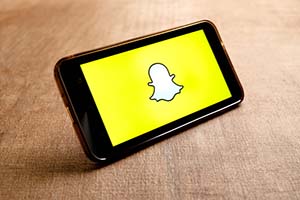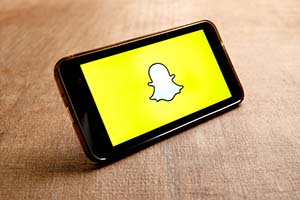 New Snapchat stock news was released this week, as the company is reportedly seeking to raise as much as $4 billion in its planned initial public offering.
The Snapchat IPO could end up valuing the company between $25 billion and $35 billion.
A final decision hasn't been made, so the Snapchat IPO size may change. If it is increased, the Snapchat valuation could reach upwards of $40 billion, Bloomberg reported.
Demand is sure to be high when Snapchat stock hits the market.
After its latest funding round, Snap's private market value hit $18 billion. That means the Snapchat IPO will be the biggest debut of a social media company since Twitter Inc. (NYSE: TWTR) went public in November 2013 with a market cap of about $25 billion.
Trending Now: The Uber IPO Date Just Hit a Major Roadblock
Valuations can vary greatly in the lead-up to an IPO. Some companies attempt to reduce hyped-up investor expectations. Others may promote lofty figures. However, none like to leave anything on the table.
Snapchat, which recently changed its corporate name to Snap Inc., is preparing its filing. Because the company's revenue doesn't exceed $1 billion, Snap will reportedly file its IPO documents confidently with the SEC.
Investment banking giants Morgan Stanley (NYSE: MS) and Goldman Sachs Group Inc. (NYSE: GS) are the lead underwriters. JPMorgan Chase & Co. (NYSE: JPM), Deutsche Bank AG (NYSE: DB), Barclays Plc. (NYSE: BCS), Credit Suisse Group Inc. (NYSE: CS), and boutique bank Allen & Co. will also be involved in the deal as joint book runners.
The goal is to launch Snapchat stock in the first quarter of 2017. Many expect the Snapchat IPO date to be set for some time in March.
Interest in Snapchat stock and the IPO is already high, and that will only continue to heighten as we head toward 2017...
Snapchat Stock News Only Heightens Investor Demand
Snapchat is an app that allows users to send pictures and videos that are erased after 10 seconds of them being viewed. Users can take a photo or video with the app, add a drawing or caption over the top, and send it to contacts.
The app was originally designed for teens to address their escalating concerns about permanent online social media posts, pictures, and videos. Social media has become a favorite haunting place for head hunters, employers, and others.
Snapchat has enjoyed a quick rise to prominence in the ever-changing and competitive digital space.
The five-year-old messaging app has 150 million active daily users. That makes it more popular than Twitter by daily active users. Twitter doesn't share daily user metrics, but the microblogging media platform most recently said it had 66 million monthly active users.
Snapchat has also risen in stature with advertisers. Snapchat expects to book more than $350 million in advertising revenue for 2016. That would be up significantly from the $59 million generated in 2015, according to reports.
There's no doubt about it, the Snapchat stock debut will be one of the biggest financial stories of 2017. That's why we created the complete Snapchat stock guide for investors. It has all the information you need, including how to play Snapchat stock, and it's completely free...
Follow us on Twitter @moneymorning and like us on Facebook.
Related Articles: