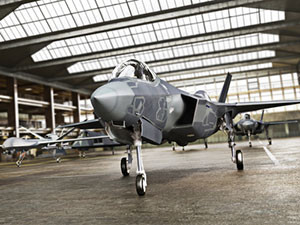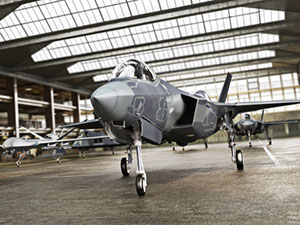 The three best defense stocks to buy now are all up over 20% year to date and have room for even more growth in 2017.
One of the main reasons these stocks are such high performers is because they're tied to what Money Morning Chief Investment Strategist Keith Fitz-Gerald calls an "Unstoppable Trend." That trend is War, Terrorism, and Ugliness.
Fitz-Gerald is a 34-year seasoned market analyst and professional trader and frequently appears as a guest on FOX Business and CNBC. According to him, defense stocks are providing investors with one of the best opportunities on the market now...
"Warfare... terrorism... an increasingly ugly geopolitical situation... Unfortunately, they're all growth industries," Fitz-Gerald says. "It's a natural effect of having more and more billions of people on this planet, greater interconnectedness, and greater access to travel, technology, weapons, and bad ideas."
"Sadly, given the state of the world these days, it could easily be the most unstoppable and profitable of all the trends we're following."
Fortunately, many of the best defense stocks are companies focused on stopping wars and preventing pain, suffering, and death, as Fitz-Gerald points out.
So not only can you make money with the three defense stocks we're showing you - you can also feel good about doing it.
Before we discuss the best defense stocks in detail, here's why the defense sector is presenting such a massive profit opportunity right now...
The $596 Billion Catalyst for Our Three Best Defense Stocks to Buy
One of the most difficult things investors can do is separate their emotions from their investments, Fitz-Gerald says. The worst part is, people that get caught up in personal preferences or emotions can miss out on incredible profit opportunities...
Especially when it comes to Fitz-Gerald's War, Terrorism, and Ugliness trend.
Consider that military spending is a nearly $2 trillion global industry annually. That's roughly 2.5% of global GDP and roughly $250 per person that's alive on Earth.
And guess who's at the top of the rankings in terms of global military expenditures...
The United States currently accounts for a staggering 37% of the world's military spending, according to the Stockholm International Peace Research Institute. That's nearly the size of the next seven biggest military budgets across the globe - combined, according to the National Priorities Project.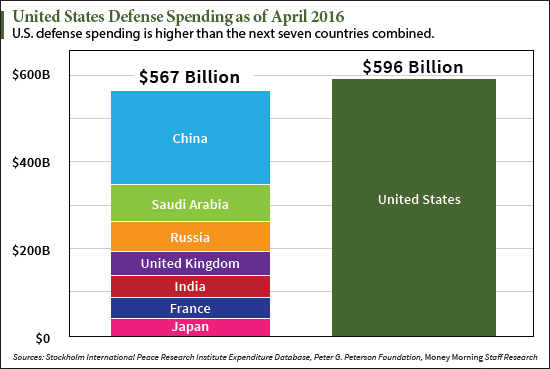 Money Morning's three defense stocks to buy, which we're about to show you, all operate out of the United States.
And since Donald Trump has been elected to the presidency, our three defense stock picks have hit lifetime highs. Many defense stock investors have responded positively to Trump's vow to build up the military and boost Pentagon spending.
Don't Miss: Double Your Money as This Country Takes the Fight to America's Enemies
One last thing we'd like to mention: When you strip away the understandable reluctance many people have to investing in War, Terrorism, and Ugliness, you get four cold-hard facts, according to Fitz-Gerald. And they all show just how unstoppable of a trend this really is:
War is a function of military spending, which is in turn a function of natural resources. Because natural resources are scarce, their value and demand often increases over time. So as more wars happen over time, the United States will be devoting more of its resources to defense companies.
War is also a function of foreign policy objectives, which consist of both perceived and real threats. Having the best military means supremacy, which can lead to both peace and prosperity. So countries striving for peace must also spend billions on their militaries.
Technological development, including new weapons, vehicles, or equipment, directly increases with the rate of economic growth.
But here's Fitz-Gerald's most important point...
The very nature of war changes as the chance of conflict heightens and the need to protect and preserve life increases.
These four points are why countries pay trillions of dollars to defense corporations for the latest and greatest military technologies. These are the same technologies that translate into trillions in sales and earnings for defense companies. That of course leads to higher stock prices over time.
And that's exactly the case with Money Morning's three best defense stocks to buy, which have all already surged over 20% this year alone.
Here are three of the best defense stocks to buy now...
Best Defense Stocks to Buy No. 1: Lockheed Martin Corp.
Lockheed Martin Corp. (NYSE: LMT) is one of the top defense, security, and technology companies around the globe. It is currently the largest pure defense company by market cap.
Lockheed benefits heavily from a $596 billion defense budget that the U.S. government hates to cut. That's nearly 3.3% of the total U.S. gross domestic product.
One of the most lucrative government contracts Lockheed has right now is for its latest, most advanced fighter jet: the F-35. In 2001, Lockheed struck a $400 billion deal with the Pentagon to produce at least 2,400 F-35s. This was one of the largest fighter aircraft procurements since the F-16 of the 1970s, which was also developed by Lockheed.
Lockheed has also struck F-35 deals with U.S. allies. These will bring the total number of F-35s Lockheed will produce up to 3,100 through 2035, according to the F-35 Joint Strike Fighter Program Office.
The company also made a strategic move last year of purchasing Sikorsky Aircraft, a commercial and military helicopter producer. The acquisition came at a significant price - almost $9 billion. But already, it's benefiting Lockheed's bottom line. Sikorsky posted $1.2 billion in net sales in Lockheed's third-quarter 2016, helping boost overall net sales to $11.6 billion for the quarter.
Right now, Lockheed's Sikorsky division is working on a new aircraft landing technology called an Aerial Reconfigurable Embedded System (ARES). ARES aircraft will be pilotless and will be able to carry massive payloads, including whole vehicles and dozens of troops. The ARES-equipped aircraft will also be incredibly agile and modular, which will be useful when deploying troops or vehicles in congested city centers. What's more, this program has already been approved by the prestigious Defense Advanced Research Projects Agency (DARPA) in 2013. And you can bet, once Lockheed finishes developing ARES, the technology will be snatched up in the form of new contracts by the U.S. government and its allies.
Both the F-35 and ARES programs give Lockheed ample room for future growth. In addition, Lockheed shed its IT business this year, so it can focus solely on its most profitable military segments.
Lockheed is simply one of the best long-term investments now. With nearly $49 billion in assets, compared to only $14 billion in liabilities (mostly debt from its Sikorsky acquisition), Lockheed isn't going anywhere. The company's balance sheet is as powerful as an F-35.
LMT has also had consecutive dividend growth for 13 years - another perk for long-term investors. Its latest dividend hike came on Oct. 25, when the company boosted its quarterly dividend 10% to $1.82 per share. This gives LMT an annualized payout of a whopping $7.28, with a 2.75% yield.
LMT is currently up nearly 22% this year as of Nov. 30. A total of 21 analysts give LMT a mean target price of $273 per share, according to FactSet. Ten of those analysts give LMT a "Buy" rating, while 11 give it a rating of "Hold."
As of Nov. 30, LMT is currently trading at $266 per share.
Best Defense Stocks to Buy No. 2: Raytheon Co.
Raytheon Co. (NYSE: RTN) is a government and commercial contractor that specializes in making engineering technology in the areas of defense, information technology, and government electronics.
The company's most lucrative business segments are its Integrated Defense Systems (IDS) and Missile Systems (MS) branches, which help it generate over $20 billion annually.
In its most recent third quarter, Raytheon's IDS segment scored a big $265 million contract to provide Patriot air and missile defense capabilities for a U.S. ally. This surface-to-air missile uses an advanced aerial interceptor radar to destroy enemy missiles or aircraft. IDS also logged a $92 million contract for new production on a radar program for the U.S. Navy.
Don't Miss: How to Make a Killing... When Everyone Else Is Panicking
Raytheon's success has been largely driven by its clients outside of the United States. The company has strong business relationships with countries in the Middle East and Africa. Countries in these regions are heavily invested in arming themselves to protect themselves against hostile neighbors. Almost a third of Raytheon's revenue comes from outside the United States. As of Q3 2016, Raytheon reported $6.9 billion in bookings (contract orders that will be fulfilled), up from $5.3 billion in Q3 2015. That brings Raytheon's backlog up to $35.31 billion, up from $33.5 billion in Q3 2015.
Looking forward, Raytheon is currently in negotiations with Poland to develop a $5 billion missile defense system. This contract, if awarded, could be struck in early 2017.
Raytheon will also continue to help develop Israel's Iron Dome missile system, which blocks rockets from striking heavily populated areas. To date, the Iron Dome Weapon System has successfully intercepted more than 1,500 missiles.
In September, the Obama administration pledged the largest military aid assistance to Israel in U.S. history. Israel will get $38 billion over 10 years. That bodes extremely well for Raytheon.
Raytheon has also raised its earnings forecast for 2016, partly from a fall in interest costs and a lower tax rate, according to Reuters.
RTN has an average target price of $159 per share, up 6.7% from its current price of $149 per share as of Nov. 30, according to FactSet. The majority of those analysts surveyed - about 74% - give RTN a "Buy" rating.
Raytheon's annualized dividend payout of $2.93 is also appealing. RTN's dividend yield is currently 1.96%.
Continue reading on for our last defense stock to buy for 2017, which is already up over 30% YTD. And that's just the beginning for this stock's profit potential...