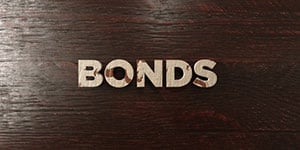 Bonds lost $1.7 trillion in value last month, but Money Moring Director of Tech & Venture Capital Research Michael A. Robinson sees a massive profit opportunity. In fact, he's found one bond-buying company that could provide triple-digit profits in roughly three years.
Robinson's pick is in the growing market of electronic bond trading. Currently, electronic trading accounts for 20% of all bond transactions.
The bond-buying company Robinson is watching handles 95% of all electronic bond deals, and he believes there is plenty of room for growth.
"Electronic trading has become the standard way in which nearly all financial transactions take place today," Robinson said. "However, the bond market is only just now moving into full digital trading. That gives the firm a long runway to ride the electronic shift."
It's true the bond market may not look as appealing right now as stocks. And Robinson believes there are three reasons bonds have lost value in November.
"First, there's Donald Trump's aggressive economic stimulus – including that $1 trillion infrastructure plan. Second, traders are moving their cash into a very attractive stock market. Third, the Fed will likely raise rates by the end of the year. All three of these are bad for bonds – hence the $1 trillion rout we saw over the past week or two," Robinson said on Dec. 1.
But Robinson is focusing on the bigger picture…
Editor's Note: A door has opened for an ultra-rare but powerful anomaly in the stock market… It involves a precious metal, one that's considered exceedingly more rare than gold.Get all the details.
According to Robinson, markets are missing the role bonds play for retirement funds, conservative investors, and institutions. There are more than 200,000 types of unique taxable bonds offered, giving investors a lot of options.
"And so this market for fixed-income investments remains both active and huge – $40 trillion huge," Robinson said.
That's part of the reason why he sees this bond-buying company potentially climbing 100% in roughly three years.
Here's the bond-buying company Robinson recommends and his price target…
This Bond-Buying Company Could Climb 100% in Three Years