Donald Trump campaigned on taking the axe to what he sees as the main impediments of America's growth prospects.
During the campaign, two industries were cited as being ripe for deregulation: banking and energy.
But judging by the sheer number of banking executives Trump has tapped for cabinet positions, it's banking's sprawling regulatory regime that's likely first on the chopping block.
What Trump said on the campaign trail versus what he's saying now - and what his cabinet picks are likely telling him - will have a huge impact on how this goal is achieved, and what - if any - upside there is for investors.
Here's how I see "Government Sachs" playing it...
21st Century Glass-Steagall: Bringing Back the Firewall
Before he was elected, candidate Trump's website said, "It's time for a 21st Century Glass-Steagall."
In other words, Trump wanted to somehow revert to the 1930s-era legislation that separated investment banks and trading operations from the commercial banks where depositors actually parked their savings.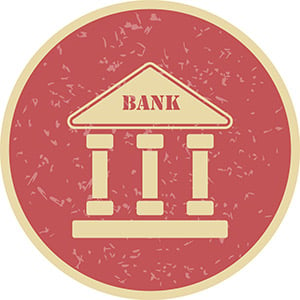 The Financial Services Modernization Act of 1999, which tore down the last remaining vestiges of the old Glass-Steagall Act (principally to smooth the way for the illegal 1998 Citibank and Travelers Insurance merger), was spearheaded by the Treasury secretary at the time, Robert Rubin. The former Goldman Sachs CEO would earn over $100 million when he subsequently joined Citigroup.
Trump even wanted his call for a 21st century Glass-Steagall to be a plank in the Republican Party's 2016 platform. It wasn't.
In August, Trump called for a moratorium on new bank regulations. His supporters said it wasn't at odds with his call for a revamped Glass-Steagall, but a signal that overregulation was different than prudent regulation.
After berating Hillary Clinton on the campaign trail for taking money from the likes of Goldman Sachs and being in the pocket of big banks, once elected he quickly changed his tune.
His post-election website said: "The Financial Services Policy Implementation team will be working to dismantle the Dodd-Frank Act and replace it with new policies to encourage economic growth and job creation."
President-elect Trump appointed Republican Paul Atkins, a former Securities and Exchange Commissioner and deregulation advocate, to lead his Financial Services Policy Implementation team.
Soon after, Trump tapped former Goldman Sachs alum Steven Mnuchin as Treasury secretary and current Goldman President and COO Gary Cohn as director of the National Economic Council.
Stephen Bannon, Trump's chief strategist, and Anthony Scaramucci, his principal Wall Street backer, are both Goldman alums.
President-elect Trump's website no longer mentions Glass-Steagall.
It's an idea that has staying power, though.
Killing Dodd-Frank Might Be Easier Said Than Done
Join the conversation. Click here to jump to comments…
About the Author
Shah Gilani boasts a financial pedigree unlike any other. He ran his first hedge fund in 1982 from his seat on the floor of the Chicago Board of Options Exchange. When options on the Standard & Poor's 100 began trading on March 11, 1983, Shah worked in "the pit" as a market maker.
The work he did laid the foundation for what would later become the VIX - to this day one of the most widely used indicators worldwide. After leaving Chicago to run the futures and options division of the British banking giant Lloyd's TSB, Shah moved up to Roosevelt & Cross Inc., an old-line New York boutique firm. There he originated and ran a packaged fixed-income trading desk, and established that company's "listed" and OTC trading desks.
Shah founded a second hedge fund in 1999, which he ran until 2003.
Shah's vast network of contacts includes the biggest players on Wall Street and in international finance. These contacts give him the real story - when others only get what the investment banks want them to see.
Today, as editor of Hyperdrive Portfolio, Shah presents his legion of subscribers with massive profit opportunities that result from paradigm shifts in the way we work, play, and live.
Shah is a frequent guest on CNBC, Forbes, and MarketWatch, and you can catch him every week on Fox Business's Varney & Co.