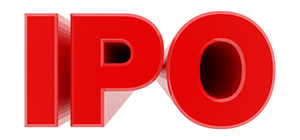 There's a full list of IPOs to watch this week, with seven companies going public, according to Renaissance Capital, a manager of IPO-focused ETFs.
The upcoming IPOs this week include three energy companies, two biotech companies, an education provider, and a real estate investment trust (REIT).
The largest upcoming IPO this week is Invitation Homes (NYSE: INVH) with a proposed $1.5 billion U.S. offering. The company will go public as a REIT.
The company manages single-family homes and oversees 50,000 homes across the United States that were built after the 2008-2009 real estate bubble.
Invitation Homes also leases single-family homes. The company bet there would be rising demand for renting over homeownership because of the housing bubble.
That bet is paying off. Homeownership is at its lowest level in 50 years.
And the demand for renting single-family homes could continue to grow…
The U.S. Federal Reserve raised interest rates in December, and the Fed expects to raise rates three more times in 2017. Higher interest rates will make it more difficult to acquire loans, which means fewer people can afford to buy homes.
Invitation Homes plans to sell shares of INVH between $18 and $21 per share.
The INVH IPO may be the biggest in terms of deal size this week, but it's certainly not the only one to watch.
Here are the six other companies expected to go public this week…
IPOs to Watch No. 6: Laureate Education
Laureate Education (Nasdaq: LAUR) was founded in 1989, and it's the world's largest for-profit higher education company.
According to its website, Laureate has a network of more than 70 campus-based and online universities in 25 countries.
Laureate offers undergraduate, Master's, and doctoral degree programs in the following fields:
Business & Management
Medical & Health Sciences
Engineering
Information Technology
Architecture
Education
Law
Communications
Hospitality Management
LAUR shares are expected to trade between $17 and $20 per share.
IPOs to Watch No. 5: IC Power
IC Power (NYSE: ICP) was founded in 2007 and is based in Lima, Peru. It is being spun out from Kenon Holdings Ltd. (NYSE: KEN).
The company operates oil power and gas facilities in Latin America markets. According to Nasdaq.com, the company has taken on massive debt to build its power facilities in Latin America.
And because of volatile energy prices, sales for IC declined 6% in 2015 to $1.3 billion.
IC Power plans to raise $350 million in its IPO offering. It will price ICP stock between $12 and $15 per share.
IPOs to Watch No. 4: Braeburn Pharmaceuticals
Braeburn Pharmaceuticals (Nasdaq: BBRX) was founded in 2012 and is based in New Jersey.
According to its website, Braeburn focuses on long-acting implantable and injectable therapies for serious neurological and psychiatric disorders.
Must Read: Top 10 2017 IPOs to Watch
These neurological and psychiatric disorders include:
Addiction
Pain
Schizophrenia
President and CEO Behshad Sheldon holds a BS degree in Neuroscience from the University of Rochester. He has over 25 years of experience in leading pharmaceutical development and commercialization across the globe.
Braeburn will price its shares between $18 and $21 per share.
IPOs to Watch No. 3: Kimbell Royalty Partners LP
Kimbell Royalty Partners LP (NYSE: KRP) was founded in 2015 and is based in Texas.
The company acquires premier quality, long-life, shallow decline oil and gas minerals. Kimbell owns 4.5 million gross acres in 20 states and in nearly every major shore basin in the continental United States.
Kimbell has over 48,000 gross producing wells, including 29,000 in the Permian Basin.
KRP shares will be priced between $19 and $21 per share.
IPOs to Watch No. 2: Ramaco Resources
Ramaco Resources (Nasdaq: METC) was founded in 2011 and is based in Kentucky.
The company is a metallurgical coal provider with reserves in Appalachia. According to Financial Times, Ramaco will use the proceeds from the IPO to fund investments in four mines in Virginia, West Virginia, and Pennsylvania.
Because of volatility in coal prices, this would be the first coal IPO since 2015, when CNX Coal Resources LP (NYSE: CNXC) went public.
Since CNX went public, the CNXC stock price is up 24.67%.
Ramaco will price shares between $12 and $15 per share.
IPOs to Watch No. 1: Visterra
Visterra (Nasdaq: VIST) was founded in 2007 and is based in Massachusetts.
The company develops vaccines for:
Influenza A
Dengue
Zika
Multiple Myeloma
Visterra applies its Hierotope platform to identify unique disease targets. After identifying disease targets, it designs and engineers precision antibody-based biological medicines for infections and noninfectious diseases.
Visterra plans to price its shares between $12 and $14 per share.
Looking for Your Next Profit Opportunity?
As a service to Money Morning readers, we're now making available a 90-page cannabis investing guide called "The Roadmap to Marijuana Millions."
This "bible of weed investing" reveals the world's top marijuana stocks every serious investor should consider right now.
Normally valued at $499, it can be yours absolutely free. To learn how to get your free copy, click here.
This offer is only available to the first 500 people who respond today. So please go here now to reserve your copy.
Follow Money Morning on Facebook and Twitter.