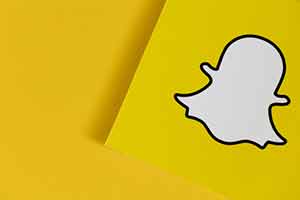 The Snapchat stock market debut has arrived this week, with shares expected to price tonight (Wednesday, March 1) between $14 and $16 per share.
At that stock price, Snapchat will be valued between $19.5 billion and $22.2 billion.
The biggest reason for Snap Inc.'s (NYSE: SNAP) massive valuation is the company's impressive revenue growth. In 2011, Snap had a revenue total of just $106.31 million. By 2018, that is expected to reach between $1.76 billion and $2 billion. That's a possible revenue growth of 1,781% in just seven years.
While the revenue growth ahead of the Snapchat stock market debut is impressive, the company has seen its losses widen at the same time. In 2015, Snapchat lost a whopping $232.8 million. By the next year, that number had dropped all the way to a loss of $514.6 million.
And investors shouldn't expect the company to turn a profit anytime soon...
What You Need to Know Before the Snapchat Stock Market Debut
In its own SEC filing for the IPO, Snapchat officials admitted that the firm "may never achieve or maintain profitability."
Despite these issues, it's likely that Snap stock will soar out of the gate following its stock market debut. This is the most talked about IPO of 2017 so far, and retail investors are always looking for the next hot issue.
But because investors have so many questions about Snapchat's stock market debut, we recently released a complete report on Snapchat stock for Money Morning readers.
In this comprehensive report, you'll learn everything you need to know about Snapchat, the IPO process, and whether Snapchat stock is a good investment for your portfolio. Best of all, it's completely free. Just click here to access our complete Snapchat stock guide...
Follow Money Morning on Facebook and Twitter.