Carvana Co., the self-described "Amazon of cars," filed paperwork for a public offering on March 31, 2017. This is part of an IPO rush, as Blue Apron, BuzzFeed, Cloudera, and Frontier Airline are all looking to go public soon.
And because Carvana could be one of the first companies from this list to go public, our readers have been asking us, "When is the Carvana IPO date?"
Right now, there isn't a set date. But because the car seller did provide a regulatory filing, there's an indication it could go public soon.
And from its regulatory filing, this is what we do know about the Carvana IPO…
What Is the Carvana Stock Symbol?
The online-only car dealer will trade on the New York Stock Exchange (NYSE). It will trade under the ticker symbol "CVNA."
On the official Carvana IPO date, the offering will look like this: Carvana Co. (NYSE: CVNA).
One Word… UBER: In 2011, Uber was worth $316 million. Today, it's valued at over $68 billion – a 215-fold return in just five years. But pre-IPO gains are off limits unless you're already a millionaire, right? Not anymore…
However, there are stocks with similar symbols: Carver Bancorp Inc. (Nasdaq: CARV) and Avis Budget Group Inc. (Nasdaq: CAR). So investors interested in owning Carvana stock on the IPO date should only purchase shares with the ticker CVNA.
From the filing, we also know how much money the car seller has made over the last two years…
How Much Money Has Carvana Made?
In 2015, it made $130.4 million in revenue. Carvana followed that with $365.1 million in revenue for 2016. That's an increase of 179% in just one year.
But the company also revealed it's still far from profitable…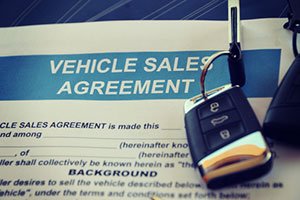 The company lost $93.1 million in 2016, up 152% from 2015 losses of $36.8 million. And according to Forbes, Carvana has lost $152.6 million since its inception in 2012.
We aren't recommending investors buy CVNA stock. The company isn't profitable, its business concept of online car sales is still new, and auto industry sales are cooling, as indicated by a 1.6% decline for March 2017.
However, we did discover a way to profit as much as 47% from an upcoming IPO. And we also want to let our readers know this is just a conservative projection.
One analyst believes this profit opportunity could deliver returns as high as 132% over the next year.
We don't want our readers to miss out on these massive profits, so here's everything you need to know…
Forget the Carvana IPO – You Could Profit 132% from This Investment