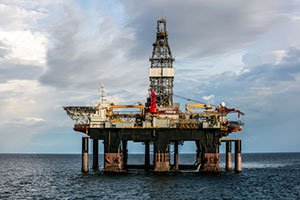 The top stocks to watch today (Friday) are Raytheon Co. (NYSE: RTN), Seadrill Ltd. (NYSE: SDRL), and Okta Inc. (Nasdaq: OKTA).
Oil and gold both spiked on news of the U.S.' missile strike against Syria. The spike pushed gold to a five-month high of $1,265 an ounce.
On top of the spike in gold price, investors are preparing for a June rate hike. The probability for a rate hike in June is set at 66.5% by the world interest rate data, but will likely be adjusted after the jobs report today. It was expected that 180,000 jobs (non-farm) were added in March, but the actual report came in much lower at 98,000 jobs.
The jobs report is unlikely to help President Trump and Chinese President Xi to find common ground. According to Trump, they are forming a friendship but have not hammered out any policy.
Now that we know what's moving markets, here are the three top stocks to watch today...
Top Stocks to Watch Today: Raytheon Co. (NYSE: RTN)
Raytheon stock is up almost 3% in early morning trading after being rated a good buy after its recent dip.
The defense company makes tomahawk missiles like the ones used in last night's Syrian strike.
Raytheon pays a dividend of 2.12% and has outperformed the Dow so far this year. On top of that, the company is set to explode in price.
Currently, the company's price-to-sales ratio is at 1.84, while the industry averages 6.08. That means Raytheon's stock can triple and still be underpriced compared to its peers.
Must See: This Great Depression-Era "Secret" Helped Transform Two Teachers into Millionaires. Read more...
RTN stock is currently trading at $150.75 for a gain of 6% so far this year.
Top Stocks to Watch Today: Seadrill Ltd. (NYSE: SDRL)
Seadrill stock is up 7.7% in early morning trading as it prepares to file for Chapter 11 bankruptcy.
The offshore oil rig contractor announced that its lenders have extended the restructuring deadline to July 31. However, the company has been in talks for more than a year and has missed several deadlines previously.
The spike in share price is probably not due to shareholder optimism. The likely explanation is that investors with short positions are buying shares to exit their positions.
SDRL stock is trading at $0.70 for a loss of 79.6% year to date.
Top Stocks to Watch Today: Okta Inc. (Nasdaq: OKTA)
Okta stock is being introduced today at $17 per share.
The IPO values the corporate identity company at $1.54 billion. This is about 22% higher than the $1.2 billion the company was valued at in its September 2015 round of funding.
The company specializes in cloud-based security services for corporations. It helps to securely link employees with corporate tools while they are outside of the office.
Okta initially filed for an IPO on March 13 with the SEC and will begin trading publicly today.
Marijuana Investing: What You Need to Know... The legal marijuana market is going ballistic. Last year, sales skyrocketed to $6.7 billion... and several analysts estimate sales could eventually reach $150 to $200 billion each and every year. Even better, right now marijuana stocks are on fire, with peak gains quadrupling in value. And these are mostly small companies trading for under $10. Click here to find out how you can be the next "Marijuana Millionaire"...
Follow Money Morning on Twitter @moneymorning, Facebook, and LinkedIn.