This list shows the top technology penny stocks to watch in June, including the penny stocks with the biggest gains from May…
| | | |
| --- | --- | --- |
| Technology Penny Stock | Current Price | May 2017 Gain |
| Camtek Ltd. (Nasdaq: CAMT) | $6.33 | +70.2% |
| Sito Mobile Ltd. (Nasdaq: SITO) | $4.05 | +55.8% |
| Finjan Holdings Inc. (Nasdaq: FNJN) | $2.96 | +51.8% |
| Sypris Solutions Inc. (Nasdaq: SYPR) | $1.47 | +42.7% |
| Moxian Inc. (Nasdaq: MOXC) | $3.48 | +42.6% |
| Concurrent Computer Corp. (Nasdaq: CCUR) | $6.72 | +35.8% |
| SigmaTron International (Nasdaq: SGMA) | $6.90 | +28.9% |
| XG Technology Inc. (Nasdaq: XGTI) | $1.73 | +21% |
| Technical Communications Corp. (Nasdaq: TCCO) | $2.85 | +19.3% |
| Image Sensing Systems Inc. (Nasdaq: ISNS) | $3.35 | +17.5% |
So far this year, the tech sector has rallied to record highs. The tech-centric Nasdaq index is up 15.2% in 2017 – beating the Dow Jones' 6.3% gain – and even closed above the 6,200 mark for the first time ever on May 25.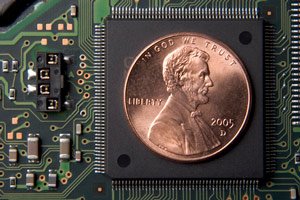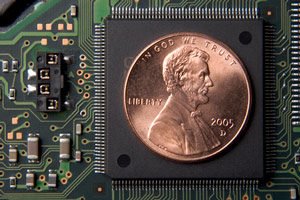 And tech penny stocks have been some of the biggest winners. The top performer of May was Camtek Ltd., which builds computer systems that inspect electronics and other products for possible defects during manufacturing. Shares of CAMT have steadily climbed over the last month after the firm reported record Q1 earnings on May 9. It posted revenue of $30.8 million – up 26% from the year-ago quarter – and Q2 guidance of $33 million to $34 million.
CAMT's 70.2% rally in May shows how profitable penny stocks can be compared to the broader market. But we do not recommend buying any of the top tech penny stocks in the chart above. After all, these firms have already posted big gains, meaning they might not offer much profit for investors who buy in now at their higher prices.
Additionally, investors should be careful when looking for penny stocks to buy. It's important to focus on companies trading on SEC-regulated exchanges like the Nasdaq and investigate their financial documents.
BREAKING: New Legislation Could Turn Tiny Pot Stocks into Millions. Click Here…
However, this financial research can be complicated. You have to go through hundreds of pages of 10-K reports and quarterly filings that are typically written in complex, technical language.
Here at Money Morning, we do that research for you…
Today, Money Morning Small-Cap Specialist Sid Riggs is recommending one of the best small-cap stocks to buy in 2017. Shares of this financial tech – or "fintech" – firm cost less than $8 a share, and analysts project shares to post a huge 41% return over the next year.
Here's one of the best small-cap stocks to buy in 2017…
Buy This Small-Cap Tech Stock for a 41% Return in 12 Months