This list of dividend stocks ranks 10 companies trading on U.S. exchanges by biggest dividend yield…
| | | | |
| --- | --- | --- | --- |
| Dividend Stock | Share Price | 2017 Return | Dividend Yield (as of June 1) |
| SandRidge Mississippian Trust II (NYSE: SDR) | $1.45 | +2.8% | 23.66% |
| SandRidge Mississippian Trust I (NYSE: SDT) | $1.44 | +10.8% | 19.36% |
| SandRidge Permian Trust (NYSE: PER) | $2.95 | 0% | 17.63% |
| Oxford Lane Capital Corp. (Nasdaq: OXLC) | $10.94 | +4.1% | 14.63% |
| StoneMor Partners LP (NYSE: STON) | $9.26 | +3.8% | 14.27% |
| Chesapeake Granite Wash Trust (NYSE: CHKR) | $2.50 | +6.3% | 14.05% |
| MIND C.T.I. Ltd. (Nasdaq: MNDO) | $2.48 | +0.8% | 12.9% |
| VOC Energy Trust (NYSE: VOC) | $4.34 | +36.5% | 12.2% |
| Western Asset Mortgage Capital Corp. (NYSE: WMC) | $10.24 | +1.6% | 12.11% |
| Eagle Point Credit Co. Inc. (NYSE: ECC) | $20.19 | +20.8% | 11.89% |
As you can see, half of the dividend stocks listed above are energy-related trusts. These investments boast extremely high yields, with the VOC Energy Trust's 12.2% yield more than six times the S&P 500's 1.91% yield.
Energy trusts offer high yields because they're designed to pass profits made from oil and gas wells directly to shareholders. That exempts them from various corporate income taxes, which affords them more cash to distribute to shareholders.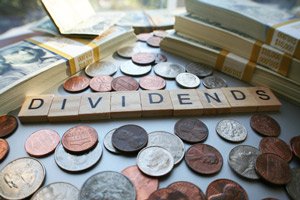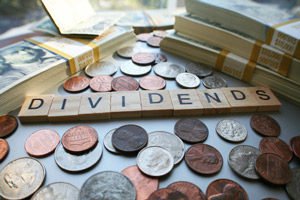 However, we don't recommend buying shares of any of the energy trusts listed above. Although they have above-average yields, their quarterly dividends often fluctuate wildly due to oil and gas price volatility. Between February 2014 and February 2015, the oil price's 47.4% drop caused the SDR dividend to be cut by 35.1% from $0.57 to $0.37.
Trending: The Best Stocks to Buy (and When to Sell) for Huge Profits in 2017
Since the trusts only distribute profits made from oil and gas wells, they quickly run out of payments to stream to shareholders since wells are depreciating assets. In other words, their dividends are reduced either when oil and gas wells dry up or when low oil and gas prices don't justify more production.
The only dividend stocks you should buy are the ones that both outperform the market and offer consistent, stable dividends.
That's why Money Morning Director of Technology & Venture Capital Research Michael A. Robinson recommends one company that's steadily grown its dividend for nearly 12 years – and has also seen shares rise by 123% over the same period.
This big-name company is also preparing to enter a new and explosive market. Researchers project sales in this market will skyrocket from $4.7 billion in 2016 to $13.3 billion in 2020.
Here's one of the best dividend stocks to buy right now…
This Dividend Stock Offers Market-Beating Profits and Big Dividend Payments