I just got home from the very epicenter of America's legal cannabis sector – Oakland, Calif. I have one heck of a head cold right now… yet I've been bouncing all week.
That's because we just closed out the fourth annual Cannabis Business Summit & Expo, probably the biggest, most important legal weed conclave of the year.
We got the chance to talk to some of the giants of cannabis – former president of Mexico and cannabis bull Vicente Fox, for one, and Taylor West of the National Cannabis Industry Association, to name another…
Interestingly enough, two of the most significant (read: profitable) developments I've uncovered for investors weren't all that flashy.
They're interconnected issues that might not blow your hair back at first, but they're pointing to one of the most unusual "pot stock" recommendations I've ever made…
For Investors, These Details Matter
So, here's the really "boring" thing I have to tell you about today.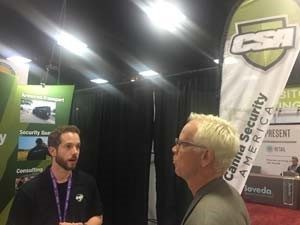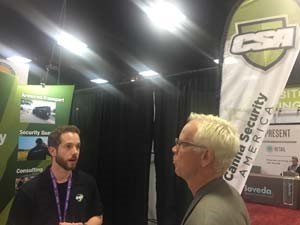 I'm talking about government compliance and product/service/results-based tracking. These are urgent needs in the cannabis sector right now, and it happens to be exactly why – right alongside all the growers and dispensaries that you'd expect – so many software companies were at this expo.
You see, most pot entrepreneurs start out with little experience in complying with state and local government rules or tracking their products. Plus, when they're just starting out, they don't have the staff to handle this kind of "boring" bureaucratic stuff.
And that boring bureaucratic stuff is critically important in such a brand-new, relatively controversial industry that was, let's face it, almost totally illegal just five years ago.
These businesses need to have all t's crossed and all i's dotted, lest they face crippling, potentially business-ending sanctions.
They need help – and the right software can fill those gaps.
Join the conversation. Click here to jump to comments…
About the Author
Michael A. Robinson is a 35-year Silicon Valley veteran and one of the top technology financial analysts working today. He regularly delivers winning trade recommendations to the Members of his monthly tech investing newsletter, Nova-X Report, and small-cap tech service, Radical Technology Profits. In the past two years alone, his subscribers have seen over 100 double- and triple-digit gains from his recommendations.
As a consultant, senior adviser, and board member for Silicon Valley venture capital firms, Michael enjoys privileged access to pioneering CEOs and high-profile industry insiders. In fact, he was one of five people involved in early meetings for the $160 billion "cloud" computing phenomenon. And he was there as Lee Iacocca and Roger Smith, the CEOs of Chrysler and GM, led the robotics revolution that saved the U.S. automotive industry.
In addition to being a regular guest and panelist on CNBC and Fox Business Network, Michael is also a Pulitzer Prize-nominated writer and reporter. His first book, "Overdrawn: The Bailout of American Savings" warned people about the coming financial collapse - years before "bailout" became a household word.
You can follow Michael's tech insight and product updates for free with his Strategic Tech Investor newsletter.