This list below shows the 10 biggest penny stock gains of July so far, which we'll continue to follow the rest of the month. We'll also give you one of our top small-cap stocks to buy this year, right after the chart…
| | | |
| --- | --- | --- |
| Penny Stock | Share Price | July 2017 Return |
| Monster Digital Inc. (Nasdaq: MSDI) | $1.09 | +123.6% |
| Cerulean Pharma Inc. (Nasdaq: CERU) | $0.83 | +85.5% |
| Vince Holding Corp. (NYSE: VNCE) | $0.82 | +77.9% |
| Verastem Inc. (Nasdaq: VSTM) | $3.46 | +59.2% |
| Zion Oil & Gas Inc. (Nasdaq: ZN) | $5.15 | +48.7% |
| Cerecor Inc. (Nasdaq: CERC) | $0.79 | +37.9% |
| AVEO Pharmaceuticals Inc. (Nasdaq: AVEO) | $3.01 | +35.6% |
| Technical Communications Corp. (Nasdaq: TCCO) | $6.98 | +34.6% |
| Sito Mobile Ltd. (Nasdaq: SITO) | $4.95 | +33% |
| Oncobiologics Inc. (Nasdaq: ONS) | $1.31 | +33% |
| CareDx Inc. (Nasdaq: CDNA) | $1.46 | +32.4% |
Special Report: Cannabis Is the Gold Rush of the 21st Century – 30 Stocks to Invest in Now. Read more…
The biggest penny stock gainer has been Monster Digital, which has soared 123.6% from $0.49 at the close of June 30 to $1.09 today (Monday, June 10). Those returns came after the company announced what's known as a "reverse merger" with private firm Innovate Biopharmaceuticals…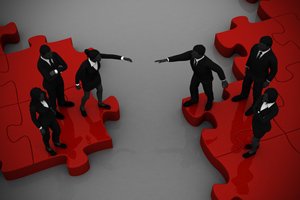 A reverse merger is when a private company goes public without generating funding for an IPO. Since it doesn't involve raising capital from outside investors, the process of completing a reverse merger doesn't depend on how much investors will pay for the company's stock. It's only used to turn a private company into a public one by getting help from a firm that's already publicly traded.
In the case of Monster Digital and Innovate, the reverse merger will essentially let Innovate acquire Monster Digital and retain Innovate's name. Analysts estimate that Innovate's pre-existing business will have a $60 million valuation, and Monster's will have a $6 million valuation – less than its current $8.2 million market cap. The merger will also give Innovate a new stock ticker, and people who were already invested in Innovate before the deal will hold 90.9% of the new company.
Since Monster Digital stock will be reduced to just 9.1% of the new company, there will be fewer shares of MSDI. This has spiked demand for the stock since the reverse merger's announcement, which is why MSDI is up a whopping 123.6% in just the first week of the month.
While the double- and triple-digit penny stock gains earned by MSDI and the other firms listed above may be attractive, we don't recommend investing in any of those stocks today. After all, now likely wouldn't be the best time to buy in since they've already posted those big returns.
Investing in penny stock gainers like these can be extremely risky for anyone who hasn't done the right amount of research. Before buying any penny stock, it's important to read through financial documents like 10-K filings and earnings reports to ensure the company is both legitimate and profitable.
Money Morning Small-Cap Specialist Sid Riggs prefers to do the research for you.
Although most of his stock picks trade for over $5 per share, these companies have larger market caps, from around $300 million to $2 billion. These larger valuations show they attract more traders and investors because they're more financially stable than typical penny stocks.
Today, Sid – whose April 19 recommendation has handed Money Morning Members a 30% return since then – just found another small-cap stock to buy this year. It's a pharma company with a strong track record of U.S. Food and Drug Administration (FDA) approval for its products, with three approvals between 2010 and 2012. Not to mention one of those products will be the first of its kind sold over the counter.
But even better proof of its financial strength is the company's impressive earnings record. The firm has smashed earnings expectations by an average of 57.6% over the last four quarters.
That's an indication of how Wall Street consistently underestimates this firm's profitability, making now the perfect time to buy shares before Wall Street catches on.
Here's Sid's newest small-cap stock recommendation…
This Is One of the Best Small-Cap Stocks to Own in 2017