The Great American Eclipse of Aug. 21, 2017, was a rare chance for everyone to celebrate a celestial event, and it was also a chance to understand just how important solar energy is becoming.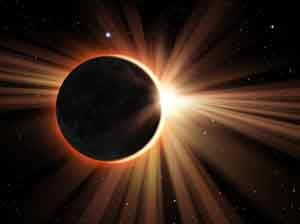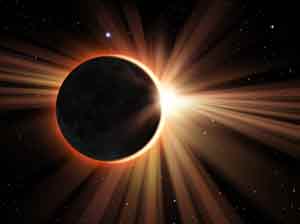 It also put our focus squarely on the best solar stocks on the market today...
People were eager to see how electric utilities and power grids would react to the moon's shadow tracking across the United States. After all, when the sun is not shining, solar power generation grinds to a halt.
Just how much power generation was lost? California's grid operator estimated the eclipse boosted its net demand by 6,000 megawatts, enough energy to power the city of Los Angeles.  Considering the path of totality did not cut across the biggest solar-generating states (California included), this eclipse serves as a warning to be prepared for anything - eclipse or otherwise - that can cut into solar power generation.
Energy Breakthrough: One gallon of this new "crystal fuel" could get you from New York to L.A. and back... seven times! Read more...
And how do we prepare? We need to generate, manage, and store solar energy so that it is available for use whether the sun is shining or not. And solar power companies are already well on their way to getting that job done.
In fact, renewable energy production (led by solar) is expected to soar 500% by 2040...
The Best Solar Stocks Are Poised to Profit from Massive Industry Growth
Solar stocks pulled back Monday, but analysts did not blame the eclipse for much of it beyond knee-jerk perceptions. While some solar installations did go dim for a few hours, many blamed the start of legal proceedings over solar panel tariffs for the weakness.
SunPower Corp. (Nasdaq: SPWR) CEO Tom Werner, testifying in opposition to the tariffs, said solar power is now "on a glide path to being a fully self-sustaining industry."
The price dip this week is likely to become a great buying opportunity, and Money Morning Global Energy Strategist Dr. Kent Moors is extremely bullish on solar energy. In fact, the U.S. Energy Information Administration (EIA) forecasts that renewable energy production, led by solar, will jump over 60% by the end of next year and skyrocket 500% by 2040.
Growth in China's renewables market could also expand 700% by 2035.
That growth is why investing in solar energy right now could bring you life-changing profits. There is no better time to participate.
Dr. Moors says solar power has now reached "grid parity" with fossil fuels. Grid parity occurs when solar energy costs the same to produce as electricity. And it's the key reason solar will be the fastest-growing energy sector, increasing by more than triple the growth of wind energy, the second fastest-growing sector.
"Solar and wind have become far cheaper to produce than even their strongest adherents had expected," Moors said. "Their generating costs are now equal to or lower than those of natural gas and even coal."
Solar stocks are quickly becoming the most lucrative investment in the energy sector, but some companies are positioned to profit more than others.
Here's the top solar stock to buy today...
The Best Solar Stock to Buy Right Now