On Aug. 27, 2017, Uber's board offered Dara Khosrowshahi a job as the company's new CEO after former CEO Travis Kalanick stepped down in June.
Khosrowshahi hasn't accepted it yet, but our readers have asked us for more details about Uber's top choice to run the company.
He was called a "Silicon Valley outsider" by Reuters, and there aren't a lot of details about the 48-year-old businessman.
But this is what we do know…
What We Know About Dara Khosrowshahi
Khosrowshahi was born in Iran in 1969 and came to the United States in 1978. He graduated with an electrical engineering degree from Brown University, and his LinkedIn profile says he was the CFO of IAC/InterActiveCorp. (Nasdaq: IAC) from 1998-2005.
When Expedia Inc. (Nasdaq: EXPE) was spun out from IAC in 2005, Khosrowshahi became Expedia's CEO.
And under his leadership, the EXPE stock price has surged…
According to Fortune, the S&P 500 has climbed roughly 98% over the last 12 years. In comparison, the EXPE stock price has climbed 523%.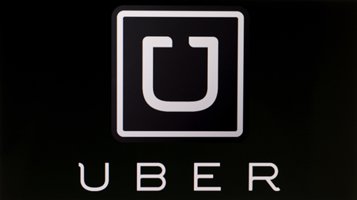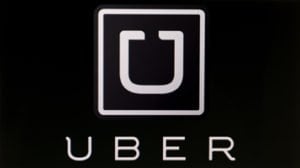 Key acquisitions like Travelocity, Orbitz, HomeAway, and Hotels.com have helped Expedia's market cap climb from $8.3 billion in 2005 to $21.61 billion today. That's an increase of 160% in 12 years.
But can his success at Expedia carry over to Uber? And if Uber goes public with Khosrowshahi as CEO, should you buy Uber stock?
In this free and exclusive guide, we provide you with all the details you need to know before considering Uber as an investment. You'll learn about Uber's biggest competitors, how much Uber is worth, and when Uber could go public.
And most importantly, we answer the question of whether you should buy Uber stock.
You can access this free and exclusive guide, right here.
Pot Stocks Creating Historic Cash Windfalls: The $6.7 billion legal marijuana market is estimated to top $35 billion by 2020. And a few dozen tiny stocks are set to deliver potentially once-in-a-lifetime windfalls. As a service to Money Morning readers, we're now making available our 89-page cannabis investing guide, The Roadmap to Marijuana Millions. This "bible of weed investing" features the absolute top 30 pot stocks in edibles, dispensaries, biotech, and more – all of which could make you a fortune. Click here to reserve your copy now!
Follow Money Morning on Facebook, Twitter, and LinkedIn.