The following list ranks the top penny stocks of September 2017 so far, which we'll be watching the rest of the month. Every penny stock on the list below is up at least 64% in just nine trading sessions.
After the list, you'll receive Money Morning Small-Cap Specialist Sid Riggs' newest small-cap pick, which could rally thanks to the "cashless banking" industry's 716% growth through 2021...
Top Penny Stock
Current Share Price
September 2017 Return (as of Sept. 14)
Oncobiologics Inc.

(Nasdaq: ONS)

$1.76
+102.7%
ZAIS Group Holdings Inc. (Nasdaq: ZAIS)
$3.72
+101.1%
Net Element Intl Inc.    (Nasdaq: NETE)
$0.53
+91.3%
Atossa Genetics Inc.

(Nasdaq: ATOS)

$0.77
+81.1%
PAVmed Inc.

(Nasdaq: PAVM)

$7.72
+80.1%
SAExploration Holdings Inc. (Nasdaq: SAEX)
$2.82
+77.4%
Akari Therapeutics Plc.  (Nasdaq ADR: AKTX)
$6.31
+76.9%
Aldeyra Therapeutics Inc. (Nasdaq: ALDX)
$7.35
+70.7%
NantHealth Inc.

(Nasdaq: NH)

$4.63
+67.5%
Celsius Holdings Inc.    (Nasdaq: CELH)
$6.41
+64%
The top penny stock of September by performance is Oncobiologics, a pharma company that produces biosimilars. These are treatments that contain active ingredients similar to FDA-approved treatments. The FDA usually approves biosimilars quicker than newer drugs, since biosimilars contain preapproved ingredients.
Oncobiologics' lead product is ONS-3010 - a Humira biosimilar that mainly treats Crohn's disease and arthritis.
ONS stock surged 124% on Sept. 8 alone, when private investment firm GMS Tenshi Holdings Ltd. announced it would buy $25 million worth of ONS preferred stock. The purchase pushed the ONS stock price to the Sept. 8 close of $2.02 - the highest closing price since May 12.
Oncobiologics will be the top penny stock to watch the rest of September. Despite gaining 102.7% so far this month, shares are down 12.9% in just four days following the Sept. 8 high. That indicates the stock could remain volatile as the rally from the $25 million sale quickly wears off.
Special Report: Cannabis Is the Gold Rush of the 21st Century - 30 Stocks to Invest in Now. Details here...
But we don't recommend buying ONS or any other penny stock listed above. Our experts here at Money Morning are targeting stocks with huge potential gains ahead of them, not behind them.
Today, Money Morning Small-Cap Specialist Sid Riggs is giving readers another one of his top small-cap stock picks.
He consistently provides triple-digit winners, including his recommendation from December 2013 - Neurocrine Biosciences Inc. (Nasdaq: NBIX) - which is up an incredible 521.5% since then.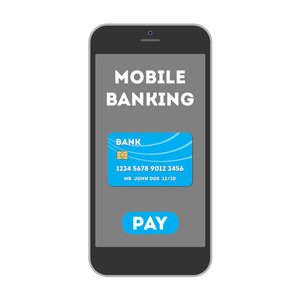 Today's stock is a great way to play the mobile banking - or "cashless banking" - industry, which is quickly replacing traditional brick-and-mortar banks.
"Trips to brick-and-mortar bank locations are going the way of the Dodo bird, as millennials (and everyone else for that matter) embrace mobile bank deposits whereby a user can simply use their mobile device to take a photo of a check and upload it straight to a bank," Sid said.
Sid's research shows that nearly 2 billion people will be using their smartphones for banking transactions by 2019. If each of those people makes just one transaction a week, it would amount to 285.7 million transactions every single day.
And by 2021, the global market value for companies making these transactions possible could grow 716% to $865 billion.
Today's pick is poised to make a killing from that immense growth...
This Small-Cap Stock Could Rally as Cashless Banking Explodes