New Uber CEO Dara Khosrowshahi wants to make the company profitable before setting an Uber IPO date, but that's going to be even harder now that Uber could be banned in London.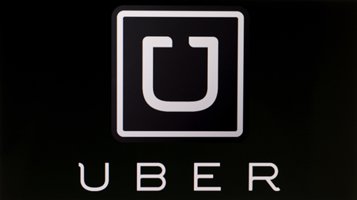 According to a Sept. 22, 2017, TechCrunch report, London's transport regulator rejected Uber's application to renew its license in the city.
In the TC report, the regulator said Uber's "approach and conduct demonstrate a lack of corporate responsibility."
The regulator also said it had issues with how Uber reported serious criminal offences, as well as how it used software that could be used to prevent officials from undertaking regulatory or law enforcement duties.
Uber can still appeal the license decision within 21 days, and it can still operate until any appeal processes have been exhausted.
But if Uber is banned in London, it could push back the Uber IPO date even further...
Almost 8% of Customers Could Be Lost Ahead of the Uber IPO
According to an Oct. 19, 2016, Fortune report, Uber had 40 million monthly active riders across the globe. Uber has 3.5 million users in London, but it doesn't indicate if that's its total riders or monthly active riders.
Unfortunately, because Uber is a private company, we don't know how much money they make in London.
But what we do know is if the company has 3.5 million monthly riders in London, it could be losing 8% of customers if it doesn't win its appeal.
Video
Who Is Dara Khosrowshahi?
Khosrowshahi already had a difficult task making Uber profitable even before the London ban. The company had net losses of $2.88 billion in 2016, and it has already lost $708 million in the first three months of 2017.
Now, Khosrowshahi is a successful businessman and has shown he can lead a company and make it profitable. He was formerly the CEO of Expedia Inc. (Nasdaq: EXPE), and the EXPE stock price surged under his leadership.
In the last 10 years, the EXPE stock price has climbed 413.79%. In comparison, the Dow Jones Industrial Average has climbed 66.23% in the same time span.
But just because he was successful at Expedia does not mean the new CEO will make Uber stock worth buying. The London ban also shows why owning Uber stock would not be a good investment for risk-averse investors.
If Uber was publicly traded and this news broke, the stock price probably would have plummeted.
Look for the X: This mysterious "X" pattern predicts which stocks are going up - with 100% certainty. Some have gained as much as 225% in 15 days and 264% in less than a month. Learn more...
However, we found a way to make money from the ride-hailing app without having to own a single share of Uber. No matter what happens with the Uber IPO, there is still a way to profit.
Best of all, you don't have to wait for Uber to go public to make money.
Here's the safest way to start profiting from Uber today...
You Don't Have to Wait for the Uber IPO to Make a Profit