The new Uber CEO, Dara Khosrowshahi, led his last company to accept Bitcoin, but does that mean Uber will accept Bitcoin?
Uber accepting Bitcoin would be a win for cryptocurrency investors, as it would help make Bitcoin more mainstream.
You see, Bitcoin still has a stigma as an underground currency associated with illegal activities.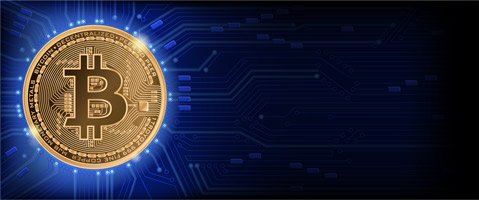 Bitcoin was used on the original Silk Road, an online black market for drug sellers and vendors of illegal products that operated between 2011 and 2013. The mainstream media made Bitcoin synonymous with illegal activity, but more businesses are starting to understand the benefits of accepting cryptocurrency payments.
But as Bitcoin is accepted in the mainstream, demand will increase and prices can climb.
And there are two serious benefits for businesses using Bitcoin, too...
The first benefit of accepting cryptocurrency payments is processing speed. It can be two or three business days before credit card payment funds are available to a business, according to Intuit.
Instead of waiting days for a credit card transaction to clear, a business will have funds deposited to its account almost instantly through digital currency payments.
The second benefit of cryptocurrency payments is security. In 2013, hackers obtained the names and credit card numbers of tens of millions of Target Corp. (NYSE: TGT) customers. Target was forced to pay $18.5 million in settlements.
But with digital currencies, a company wouldn't have to store a customer's data. Cryptocurrencies like Bitcoin are designed to keep personal information secure while publicly confirming transactions through an online ledger.
Tech Billionaire's Next Big Bet: Bill Gates just invested millions into a technology that's about to transform medicine as we know it. Now an imminent announcement could ignite a 28,700% revenue surge for one tiny $6 million company. Don't miss this...
And because of his forward-thinking approach, Khosrowshahi began accepting Bitcoin at his old company. That could be a signal that Uber may accept Bitcoin in the future...
Dara Khosrowshahi Made a Bold Move Accepting Bitcoin at Expedia
As the CEO of Expedia Inc. (Nasdaq: EXPE), Khosrowshahi started accepting Bitcoin in June 2014 for hotel bookings.
Expedia Vice President of Global Product Michael Gulmann declined to provide Bitcoin sales totals, but he said Bitcoin payments on the travel site met and exceeded expectations, according to a July 2014 CoinDesk report.
However, because of Uber's scandals in 2017, don't expect to pay for an Uber with Bitcoin anytime soon...
From sexual harassment allegations to Uber being sued by Google's automated-car company, Waymo, for patent infringement, Khosrowshahi has to completely change the culture of his new company.
Video
Top 5 Cryptocurrencies to Invest in Today
He also wants to make Uber profitable in the next two to four years in preparation for an IPO. Uber lost $2.8 billion in 2016, and it's on track to lose $2.7 billion in 2017.
It's going to take some work to get Uber in the black.
That also means Khosrowshahi has so much on his plate that implementing a system for Uber to accept Bitcoin isn't high on his list of priorities right now.
But as any news breaks about Uber and Bitcoin, we will let Money Morning readers know through our free Profit Alerts service. Through Profit Alerts, we send real-time updates on the breaking news and updates that matter to you.
Want important reports about Bitcoin hard forks sent right to your email for free? Add our "Bitcoin/Cryptocurrency Update" alert to your list.
Do you want to keep track of IPOs and companies like Uber planning to go public? Add our "IPO Watch" alert to your list.
Start receiving our free moneymaking recommendations in real time, right here.
Tiny Company Poised for 28,700% Revenue Surge: It was a legal battle for the ages, with $97 billion hanging in the balance. And now a tiny $6 million company has won in a stunning patent verdict, setting up an explosive 28,700% revenue surge in the next 18 months. We expect its stock to soar - and you can get in on the ground floor. Click here now...
Follow Money Morning on Facebook, Twitter, and LinkedIn.