Uber's board has reached a massive private funding deal with SoftBank, with some stipulations that will limit the future power of ex-CEO Travis Kalanick.
With a $10 billion investment from SoftBank, this deal could go down in the record books for several rea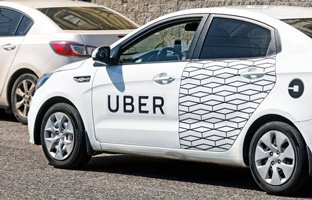 sons.
Not only is it a huge influx of cash for Uber, but it reclaims power from Uber's first CEO…
Uber's New Deal Impacts Travis Kalanick's Power
With a $10 billion investment, SoftBank is trying to own at least 14% of Uber, according to Recode.
Under the terms of the deal, Softbank will spend up to $1.25 billion to purchase new shares in Uber that are valued at around $68 billion. They will also buy secondary shares from existing shareholders at a lower price, which hasn't been disclosed.
Uber's board has voted unanimously to approve this deal, but there are several stipulations from SoftBank…
The first stipulation is there would be more equality in voting power. In the past, voting power within the company was based on the type of stock that a member owned.
For example, Kalanick still owns a third of the company's Class B common stock. Class B stock gives its owners 10-to-one voting power.
Under the terms of the new deal, each class of stock owned is equivalent to one vote. That reduces Kalanick's voting power and makes it more difficult for him to influence the direction of the company.
Energy Breakthrough: One gallon of this new "crystal fuel" could get you from New York to L.A. and back… seven times! Read more…
Secondly, the deal also prohibits both Kalanick and the new Uber CEO Dara Khosrowshahi from sitting as chair of the board's committees or subcommittees.
Thirdly, the board will be expanded to 17 seats, two of which will be occupied by Softbank.
That's all important to know, but the even bigger news is that the Uber IPO could be coming sooner than you think…
Uber's Board Pushes for 2019 Uber IPO Date
On Oct. 3, 2017, Uber's board passed a resolution to go public by 2019.
Video
Who Is Dara Khosrowshahi?
This may not sound surprising at first, as new Uber CEO Dara Khosrowshahi said at the end of August he wanted to take Uber public between 2019 and 2021.
However, 2019 still seems like a very optimistic time frame…
Since the start of 2017, Uber has dealt with controversy after controversy.
Uber has faced allegations of sexual harassment, deceiving regulators, and stealing technology from Google. The company has also been accused of allowing recalled vehicles to be used by drivers, which endangered the safety of both drivers and passengers.
On top of that, Khosrowshahi is also trying to make Uber profitable before it goes public.
He has a long way to go, as Uber lost $2.8 billion in 2016. For 2017, it's on track to lose $2.7 billion.
But if Khosrowshahi can lead Uber past its scandals and make it profitable, is this an IPO you should invest in?
Here's the answer, plus a way to make money before the Uber IPO date that you can't afford to miss…
How You Can Profit Ahead of the Uber IPO