I am 56 years old. I've lived through some of the most challenging market conditions of all time: two crashes, a recession, a recession so bad it might as well have been a depression, two open-ended wars, and almost a decade of the "cheapest" monetary policy in recorded history.
So, to be blunt, I don't have 30 years to wait around for the indexes to catch up after a period of underperformance.
It's just not an option. I refuse to "go quietly into that good night" of lower returns and diminished expectations.
I have no choice but to find ways to earn high returns – no matter what the S&P 500 does over the next several years.
And I mention this… because you're probably in the same boat as me. We have to go out and grab unreasonably high returns to get the retirements we want and deserve.
I'm going to show you one of my favorite ways to do that, and Wall Street will never see us coming…
This Made "Larry the Liquidator" and Gordon Gekko a Ton of Money – and It Works in Real Life
Last week, I showed you a strategy I love to use to earn average annual returns of 13.7%… against the 0.18% you'd get from an indexing strategy.
Now I'm going to show you a way to grab even bigger "unreasonably good" average returns… using something I call the "Larry the Liquidator" approach to making money.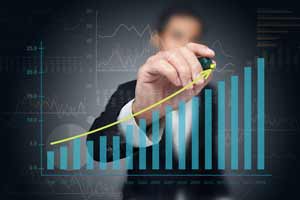 We probably all remember Oliver Stone's classic "Wall Street," with Michael Douglas' star turn as Gordon Gekko – a classic, fabulously wealthy "corporate raider"-type who tries to swoop in and break up "Bluestar Airlines."
"Wall Street" was great, but I liked the 1991 movie "Other People's Money," starring Danny DeVito as corporate raider Lawrence "Larry the Liquidator" Garfield, even better.
I'll tell you why…
There's a scene where Larry stands in front of a chalkboard and shows the value of a company he's about to take over and rip apart, the fictional "New England Wire & Cable."
The Night Trader's Secret: A former Wall Street insider just revealed a new strategy for executing night trades that could set you up for potential $850, $2,250, or $6,775 paydays – overnight. Click here.
The upshot of DeVito's scene here is that the value of "New England Wire & Cable" is higher if you broke up and sold off parts of the business and pocketed the cash. In the movie, Larry stands to just about double his money taking that approach to his target.
We can do the exact same thing, using a variation of Larry the Liquidator's own equation that I call "Rational Liquidation Value."
Join the conversation. Click here to jump to comments…