In our 2018 IPO watch, we're keeping track of Forbes' Sept. 26, 2017, list of 25 startups whose valuations could reach $1 billion or more.
Private companies with a valuation of $1 billion or more are known as "unicorns," and there were four unicorns that went public in Q2 2017.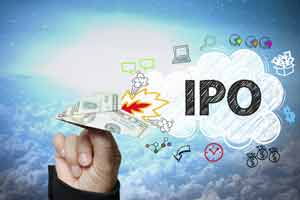 They were Okta Inc. (Nadsaq: OKTA), Cloudera Inc. (NYSE: CLDR), Delivery Hero AG (ETR: DHER), Blue Apron Holdings Inc. (NYSE: APRN).
That's double the two that went public in Q1 2017.
A billion-dollar valuation isn't a guarantee a company will go public, but we do know the CEO of one company on the list has already said he wants to go public by 2019.
If you haven't heard of these companies yet, that's okay. We are going to share the first 13 now and the next 12 within the next two weeks.
And the first company on our IPO watch list is a data-insight provider that's expected to generate $70 million this year…
IPO Watch, Company No. 25: Looker
Looker is a data platform that provides its clients with customizable reports so they can receive real-time insights.
Companies can monitor web analytics through Looker to easily see changes in daily active users, bounce rates, and new versus returning visitors, in real time. That lets marketers quickly know the effectiveness of their ads and marketing campaigns.
Looker has big-name clients like the music-streamer Spotify, dating site OkCupid, and Dollar Shave Club.
So far, the data company has raised $178 million. Its anticipated 2017 revenue is $70 million.
IPO Watch, Company No. 24: Optoro
Optoro calls itself a "reverse logistics" company, which is a fancy way of saying it handles customer returns and overstock issues for other businesses.
Instead of having to deal with returns directly and trying to relist them for sale, companies can outsource their returns and overstock with Optoro.
Once an item is returned, Optoro can immediately list an item through its network of direct-to-consumer and business-to-business marketplaces.
To date, it has received $129 million in funding, and estimated revenue this year is expected to top $50 million.
IPO Watch, Company No. 23: Orbital Insight
Orbital Insight uses artificial intelligence and machine learning to gather information from satellite images.
For example, satellites can take pictures of parking lots, and artificial intelligence could relay to a parking lot operator information on how many spaces are available at certain times.
Provided with that information, a parking lot operator could consider whether they need to expand or decrease the amount of lot attendants they have at certain times of the day.
Orbital Insight has raised $79 million, and its anticipated revenue for 2017 is $20 million.
IPO Watch, Company No. 22: Outreach
Outreach sells software subscriptions that helps salespeople manage their workflow.
It also lets organizational leaders measure the performance of individual sales reps, teams, and entire sales organizations.
Energy Breakthrough: One gallon of this new "crystal fuel" could get you from New York to L.A. and back… seven times! Read more…
This lets managers have more data-driven coaching conversations.
Outreach has raised $60 million and should net $27 million in revenue for 2017
IPO Watch, Company No. 21: PillPack
It's important for patients to take medication at the appropriate time and the appropriate day. PillPack helps them do that, by mailing prescriptions already divided by the day and time.
All the patients have to do is open and take their prescriptions. More than 40,000 people use PillPack.
Video
Introducing PillPack
PillPack has raised $118 million. Its 2017 revenue forecast is $100 million.
IPO Watch, Company No. 20: Plaid
Plaid develops software that connects startups in technology with the banking sector.
It offers account and routing number authentication, verification of income, and real-time balance checks.
Payment system Venmo, stock exchange Robinhood, and cryptocurrency exchange Coinbase are all Plaid customers.
Plaid has received $60 million in funding and could net $40 million in revenue for 2017.
And the next company on the list is becoming a leader of the U.S. food home-delivery market, which is expected to climb 176%, from $43 billion in 2017 to $76 billion by 2022…