Today's top Canadian pot penny stock to watch is Delta 9 Cannabis Inc. (OTCMKTS: VRNDF). Shares of this firm - the fourth company to ever legally sell marijuana in Canada - have climbed 59.1% in the last two weeks (Nov. 6-20), crushing the Dow Jones's 0.3% decline over the same time.
Video
How Medical Marijuana Could End the U.S. Opioid Crisis
VRNDF's gains show the market-beating profit potential of marijuana penny stocks. But we don't recommend buying shares of Delta 9 right now, since its double-digit gains are behind them.
Instead, we're going to show you one of Money Morning Director of Technology & Venture Capital Research - and marijuana stock expert - Michael A. Robinson's favorite marijuana stocks to buy for 2018. It's a company in the high-growth hydroponics industry, which analysts say could grow 20.3% into a $24 billion industry by next year.
First, here's the recent news that makes Delta 9 today's marijuana stock to watch...
Why Delta 9 Cannabis Is Today's Canadian Pot Penny Stock to Watch
The main factor behind VRNDF stock's 59.1% rally over the last two weeks has been the company's recent debut on a major Canadian exchange. Although U.S.-based investors can buy Delta 9 shares on over-the-counter (OTC) exchanges, the firm went public on the Canadian Venture Exchange (CVE) on Nov. 6.
The firm's Canadian shares - which list on the CVE under the ticker "NINE" - shot up 246.2% on Nov. 6, from $0.65 Canadian dollars to $2.25. NINE stock is up 41% overall since its market debut. That Canadian demand has enticed U.S. investors to buy the OTC U.S. shares (VRNDF) of Delta 9, which are up 59.1% since Nov. 6.
Delta 9 is a licensed producer of medical marijuana and just the fourth company to legally sell and grow cannabis in Canada. It's also one of the country's largest, with cannabis production capacity expected to rise to 17,000 kilograms over the next three years.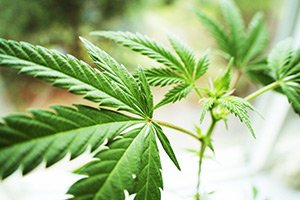 Although its 59.1% return makes it look like a tempting investment, VRNDF isn't our pick among the top marijuana stocks to buy now. In fact, we have a different marijuana company we're recommending today.
Shares of this stock are priced higher than a typical penny stock, but we strongly believe it's worth the extra money. That's because the firm is a pioneer in the growing hydroponics industry...
The term "hydroponics" refers to the way of growing marijuana in mineral-rich water rather than traditional soil. According to Michael, this method has many benefits.
"It means no mess and, more importantly, no pesticides," Michael explained. "That's a key consideration for green consumers."
BREAKING: New Legislation Could Turn Tiny Pot Stocks into Millions. Click Here...
But the growth potential of hydroponics won't just benefit marijuana consumers, but also investors. Manifest Mind - which provides research on energy and natural resources - forecasts the value of all hydroponically grown plants worldwide will climb from $19.95 billion in 2015 to $24 billion next year. That's a growth rate of 20.3%.
And this company is poised to keep dominating this niche industry, with the firm's revenue expected to rise 300% over the next few years...
One of the Top Marijuana Stocks to Invest in for 2018