A flying Uber car sounds cool, and we're definitely willing to try it out, but it's not going to make Money Morning readers any money.
Fortunately, we found a way for you to profit today from flying taxis….
The flying Uber car isn't expected to be ready until 2020, and Uber won't even be a publicly traded company until 2019 at the earliest.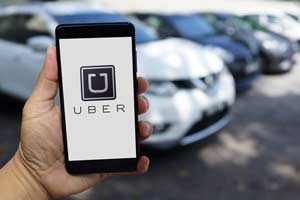 But one publicly traded company is already ahead of Uber in the flying taxi sector…
"One company I've followed closely for decades just bought a startup focused on autonomous air taxis," Money Morning Director of Technology & Venture Capital Michael A. Robinson said on Oct. 18.
"And I believe that company is the single best way to play this emerging tech trend," said Robinson.
You wouldn't think a 100-year-old company would be interested in this new field, but this defense juggernaut just bought a startup in October that has already run tests for flying taxis.
In fact, one brokerage firm projects the stock price for this company will climb 22% in the next 12 months, according to FactSet. That estimate could be conservative now that this company is set to beat Uber into the flying car sector.
The profit opportunity isn't even counting the $1.42 dividend it pays, which is a yield of 2.13%.
Fortune 500 Firms Rush Toward This Breakthrough: It can power your car, heat your home, and even run entire factories. Find out why experts believe this breakthrough could grow 80,000% in the near future. Click here.
Here's exactly how to profit…
How to Make a 22% Gain on Flying Cars Right Now