Marijuana investors are anxiously awaiting a colossal marijuana merger.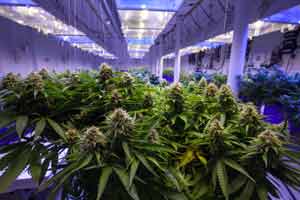 Last week, Canada-based medical marijuana producer Aurora Cannabis Inc. (OTCMKTS: ACBFF) made an unsolicited, all-stock hostile takeover bid for fellow medical marijuana company CanniMed Therapeutics (OTCMKTS: CMMDF). With a value just over $2 billion, this would be the largest marijuana merger in history if it comes to fruition.
Aurora has been a part of Money Morning Director of Technology & Venture Capital Research – and pot stock expert – Michael Robinson's model pot stock portfolio since September 2016. Since then, it's shot up 772.6%.
Editor's Note: Aurora is just one of the fundamental picks in Michael's Roadmap to Marijuana Millions model portfolio. Learn how to gain access to the entire portfolio here.
CanniMed shareholders would have plenty of reason to celebrate if this deal were to go through: The proposal price of $24 per share represents a nearly 20% premium to the Nov. 27 closing price.
Aurora investors are also excited. The deal would grant the Aurora-CanniMed mega-company unprecedented production power and market share, which would send Aurora's stock price higher still.
What's more, this merger would bring another round of double- and triple-digit gains for the 30 stocks in our exclusive "weed investors' bible."
Here's why we expect this deal to go through – and how you can profit…