National Vision stock just hit the market on Oct. 26, and shares have already climbed nearly 15%. We think that's just the start for the stock and expect gains of roughly 40% in 2018.
You see, the discount optical retailer National Vision Holdings Inc. (Nasdaq: EYE) wants to dominate the $35 billion U.S. optical retail market.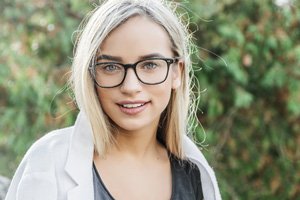 In its initial SEC registration form, company officials said it's "America's Best" and "Eyeglass World" brands could double their number of retail stores from 980 to more than 1,800. This is a huge expansion, considering the company has opened 75 stores annually since 2014.
And EYE shares could soar as three key trends have overtaken the U.S. optical retail market, according to The Vision Council.
Consumers are most concerned about the price of eyeglasses.
More than 70% of consumers prefer buying eyeglasses in person.
After price, consumers are most concerned about the style of eyeglasses.
Now, because National Vision stock only recently had its IPO, potential investors need to be cautious. So far the stock has climbed 14.75% from its IPO price of $28, to $32.13. But newly issued stocks are notoriously volatile and can be impossible to predict in the short term.
Free Book: The secrets in this book helped one Money Morning reader make a $185,253 profit in just eight days. Learn how to claim your copy here...
But when you take a longer-term view, the company's outlook is much stronger than other recent IPOs...
Why National Vision Stock Is a Buy for 2018
To some investors, EYE's share price increase might be painfully reminiscent of the GoPro Inc. (Nasdaq: GPRO) IPO. The stock skyrocketed 143.3%, from $35.76 to $87, in just three months, before ultimately losing 90% of its share value.
Or the Twitter Inc. (Nasdaq: TWTR) IPO, where the stock climbed 65.66%, to $69, before losing 68.33% of its share value.
And then there was the Snap Inc. (NYSE: SNAP) IPO, which opened at $24.48 but has since fallen 45.67% to $13.30, where it currently trades. Money Morning Chief Investment Strategist Keith Fitz-Gerald called the Snap IPO the most dangerous IPO he's ever seen.
The media and Wall Street overhyped all three of these IPOs and created unrealistic demand, which drove up their share prices beyond reasonable levels.
But that wasn't the case with National Vision, which had three key reasons for going public.
First, in order to expand the number of stores it operates, it needs more capital.
Second, the company intends to pay down part of its $928 million long-term debt with some of the proceeds from the IPO. More on that later...
Third, unlike Twitter and Snap, National Vision sells tangible products and services that are in high demand with no alternative. There's currently no affordable option for someone to correct their vision other than to buy glasses or contacts, or opt for expensive surgery.
Demand for eyeglasses is virtually guaranteed to continue growing thanks to an aging population of more than 74 million baby boomers.
Also, according to a survey by Pixie, an app that helps find misplaced objects, 27% of Americans lose or misplace their glasses at least once a week.
And while detractors point to the high competition in the optical retail industry, National Vision has a distinct advantage over its competitors...
EYE's Biggest Advantage in the $35 Billion U.S. Optical Retail Market
As a discount retailer, National Vision's primary advantage is price and value. This advantage has been encoded into the company's DNA since it started out as Wal-Mart Vision Centers.
Through its "America's Best" brand, National Vision offers a free eye exam and two pairs of eyeglasses for just $70. According to The Vision Council, the average retail selling price for prescription lenses in 2015 was $150.
Many of the large national optical retailers EYE competes with are owned by the world's largest eyewear company, Luxottica Group SpA. This includes Sunglass Hut, LensCrafters, Pearle Vision, and others.
Based in Italy, Luxottica makes eyewear under luxury brands and charges premium prices for them in its retail stores. The company owns the Ray-Ban and Oakley brands and has licensing deals to make eyewear for more than a dozen designer labels, including Ralph Lauren, Chanel, and Giorgio Armani.
This brings us to the next category National Vision must compete on: style. While National Vision does offer some of the cheapest prescription eyeglasses, it also carries designer frames, made by Luxottica, for customers who are willing to pay more. This is important, because EYE isn't just competing for the cost-conscious consumer.
Then there's Warby Parker, which exists in a category somewhere between National Vision and Luxottica. Founded in 2010, the company makes its glasses in-house and sells them primarily online. Its house-made eyewear sells for about $95 a pair, while National Vision's cheapest eyewear costs $70 for two pairs.
Warby Parker ships up to five glasses at a time, as a compromise to consumers' preference to shop in-person. This lets the customer pick the pairs they like best and return the others for free. But the company also opened over 60 retail stores, acknowledging that customers prefer to try on eyewear in-person. National Vision is well ahead of Warby Parker, with 980 retail stores.
Then, on the e-commerce front, National Vision sells its eyewear across 19 websites, including its own brands as well as Wal-Mart Stores Inc. (NYSE: WMT), Sam's Club, and CVS Health Corp. (NYSE: CVS).
The company's low pricing, luxury options, and long-term expansion plans caps off its triple-pronged plan to dominate the U.S. optical retail market.
But potential investors still need to be aware of one major potential risk...
One Risk to Watch with National Vision's Stock in 2018
The company has a lot of debt. Its ratio of debt to total assets is 84%. That's really high. The textbook "sweet spot" debt-to-asset ratio is between 40% and 60%.
National Vision's management addressed its large debt burden and said $275 million of the proceeds of its IPO will be committed to paying down part of its $928 million of long-term debt. If all else remains the same, the company's debt/asset ratio would drop to 66.7% after this repayment.
If National Vision follows through with this debt repayment and continues to pay down its debt in 2018, more investors will pile into the company's stock, driving the price higher.
Also, company officials said once they've repaid some amount of National Vision's debt, they may start paying a dividend.
Currently, National Vision's management has no plans to pay a dividend, but I expect that to change once the company executes on its retail store expansion plan. A dividend would make EYE shares more attractive to investors, further driving up the stock.
But I'm sure you're wondering how much EYE shares could rise in 2018...
National Vision Stock's Profit Potential in 2018 and Beyond