Microsoft Corp. (Nasdaq: MSFT) has acquired 18 companies between 2016 and 2017, and its next target may be the innovative startup Mentorloop…
Founded in 2014, the company bridges the gap between those who want to be mentored and those willing to mentor within an organization.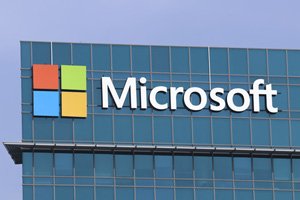 Now, we want Money Morning readers to know there isn't definitive information that a buyout would happen. Rather, we are speculating the reasons why Microsoft may acquire Mentorloop or similar companies in the next year.
Strategic acquisitions can add to the long-term revenue growth for a company, as we've seen with Microsoft's 2016 purchase of LinkedIn. In LinkedIn's first full quarter under Microsoft, the professional social network site brought in $975 million in MSFT's April 2017 earnings report.
Here's everything you need to know about why Microsoft should consider acquiring Mentorloop.
What Is Mentorloop?
Mentorloop is the brainchild of two 35-year-old friends, Heidi Holmes and Lucy Lloyd, who were searching for a simple way to connect mentees with mentors.
The duo wondered why there wasn't a dating-style site for mentorship that helps individuals take the next step in their careers, according to The Sydney Morning Herald.
With just $75,000 of their own seed money, the company is now much more than just a good idea.
Through Mentorloop's software, businesses will find individuals in their organization who want to be mentored. Mentors and mentees are then matched up based on chosen criteria, which includes experience, skills, interests, and desired outcomes.
The software can also create team-mentoring groups.
The benefit for employees looking to advance their career is they receive real-time advice from high-ranking individuals in the office on how to reach their goals. The benefits for the mentors is they can easily identify individuals who want to advance and help the company grow.
Mentorloop now has a staff of eight and operates worldwide. The company's monthly recurring revenue is $20,000, which puts it on track for $240,000 in revenue in 2017.
And investors are starting to take note…
In mid-November 2017, Mentorloop completed a final funding round of $725,000, to bring its total funds raised to $1 million. It plans to use those funds to accelerate the company's growth and work on creating a partnership with the Australian Olympic Committee.
The idea is that athletes will use the platform to find mentors to help them navigate their post-sports careers.
Energy Breakthrough: One gallon of this new "crystal fuel" could get you from New York to L.A. and back… seven times! Read more…
And because of its ability to create beneficial relationships, there is tremendous growth potential with this company.
Paul Naphtali, managing partner of venture capital firm Rampersand, says his firm believes Mentorloop is in a "multibillion-dollar category," according to SMH.com.
But the company's impressive growth so far isn't the only reason Mentorloop could land on Microsoft's radar as an acquisition target in 2018…
Why Microsoft Could Target Mentorloop for a Takeover