| | | |
| --- | --- | --- |
| Penny Stocks | Current Share Price | Dec. 11-15 Gain (as of Dec. 15) |
| Proteostasis Therapeutics Inc. (Nasdaq: PTI) | $4.99 | 97.23% |
| Shiftpixy Inc. (Nasdaq: PIXY) | $3.90 | 83.96% |
| One Horizon Group (Nasdaq: OHGI) | $1.87 | 81.55% |
| Seven Stars Cloud Group Inc. (Nasdaq: SSC) | $4.20 | 66.07% |
| Yield10 Bioscience Inc. (Nasdaq: YTEN) | $3.20 | 56.10% |
| Sunesis Pharmaceuticals Inc. (Nasdaq: SNSS) | $3.36 | 54.13% |
| Arcimoto Inc (Nasdaq: FUV) | $4.46 | 51.19% |
| Concordia International Corp. (Nasdaq: CXRX) | $0.77 | 47.91% |
| Neptune Technologies & Bioresources Inc. (Nasdaq: NEPT) | $2.09 | 46.15% |
| Medallion Financial Corp. (Nasdaq: MFIN) | $4.06 | 45% |
Proteostasis Therapeutics Inc. (Nasdaq: PTI) is among the top penny stocks to watch this week after climbing over 153% in a single trading session last week.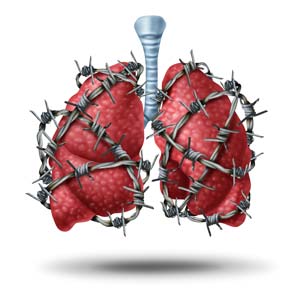 Proteostasis is a Boston-based pharmaceutical company developing treatments for diseases caused by dysfunctional protein processing, such as cystic fibrosis.
Last Tuesday (Dec. 12), the company announced positive clinical trial results in all three of its drugs in development.
As a result, its share price shot up from $2.52 to $6.37 on Tuesday. The stock pulled back to $4.99 by the end of the week, for a total gain of 97.23%.
While PTI's 97% gain was impressive, we're recommending a different stock to our readers today. The company we'll show you today has beaten analyst earnings expectations by an average of 40.5% in the last four quarters, and we expect more earnings growth going forward.
But before we show you our pick, here are the top 10 penny stocks to watch this week...
FREE PROFIT ALERTS: Get real-time recommendations on the best penny stock opportunities the moment we release them. Just sign up here, it's completely free...
While the returns these penny stocks delivered in just five trading sessions look attractive, they come with huge risk.
You see, most penny stocks are speculative investments and can be extremely volatile. In this case, after climbing from $2.52 to $6.37 on Tuesday, shares fell to $4.99 by the end of the week. If you had bought at the top, you'd be looking at losses of 21.66%.
Our Money Morning experts are more interested in finding companies that will increase in value over the long term.
That's where Money Morning Small-Cap Specialist Sid Riggs comes in.
He's an expert at bringing readers profit opportunities with massive potential at an affordable price. Consider his pick from December 2013, Neurocrine Biosciences Inc. (Nasdaq: NBIX). NBIX was trading for just $9 per share when Sid recommended it, and now it has surged 686.33%, to $70.77.
Today, Sid recommends a medical device company whose products are used to test for HIV as well as treat benign skin lesions through freezing.
It's the first company to sell an at-home HIV testing kit. But that's only part of the story.
Here's why this stock could take off next year...
The Best Small-Cap Medical Stock to Buy Before 2018
[mmpazkzone name="in-story" network="9794" site="307044" id="137008" type="4"]
The pick is OraSure Technologies Inc. (Nasdaq: OSUR), which develops medical devices that detect conditions like HIV, Zika, and influenza. The company also sells drug-screening products to detect narcotics or alcohol in a person's system.
OraSure also offers a line of over-the-counter cryosurgical devices. These let people apply intense cold to lesions, warts, and other benign spots on the skin to remove unwanted or infected tissue.
The company has a broad range of FDA-approved products. In 2010 and 2011, the FDA approved the company's blood and fingerstick HCV tests, respectively. And in 2012, its OraQuick at-home HIV test was approved.
Sid first recommended OraSure on Feb. 24, when it traded at $11.12 per share. Since then, shares are up 65.65%, to $18.42, today (Monday, Dec. 18).
But Sid keeps recommending OSUR because analysts keep underrating it - meaning it's still a great value stock to buy today...
Since Q4 2016, OraSure has demolished analysts' earnings estimates by an average of 40.5%. As the market for HIV tests keeps growing, Sid predicts the company's winning streak of earnings reports will only continue.
"Analysts have almost perennially underestimated the company's potential - something they won't do for long," Sid said. "Which is why you don't want to delay for a New York minute if you're as interested as I am."
Up Next: Never Miss a Penny Stock Opportunity Again
Did you know we have a free research service that finds the most profitable penny stock opportunities? It gives you real-time recommendations and price updates on only the best ways to make money now.
Here's everything you need to know.
Follow Money Morning on Twitter @moneymorning, Facebook, and LinkedIn.