The stock market has been a long-term investor's dream, with a record string of steady gains and almost no volatility. That is, until this week, when extreme stock market volatility has rattled investors every single day.
But did the markets really change? Is the stock market no longer the greatest wealth-building machine ever devised? This week is actually an excellent time to look at your strategy and pick up high-quality stocks at fire-sale prices.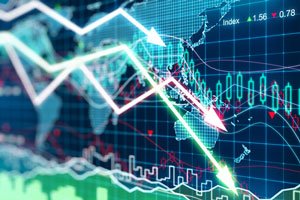 That seems like a tall order, especially when the Dow Jones Industrial Average swings higher and lower by 500, 600, 1,000 and more in a single day.
However, it's the type of environment in which Money Morning Chief Investment Strategist Keith Fitz-Gerald says the real money is made. If you've ever panicked or felt the fear, Keith offers three simple steps to stay ahead of the turmoil and come out the other side with an energized portfolio.
Sign up for SMS so you never miss special events, exclusive offers, and weekly bonus trades.
Urgent: Feds use obscure loophole to threaten retirees. If you have a 401(k), IRA, or any type of retirement account, this could cause you to miss out on $68,870 or more. Learn more...
Steep market corrections are short-term because they are related to short-term changes in market conditions. Today's trading computers rapidly adjust. As long as there is no systemic risk - like we saw during the 2008 financial crisis - capital will come rushing back in when things calm down
Don't be scared, be proactive.
In fact, Keith's been talking about the growing case for a correction for weeks. As of Thursday's trading the Dow reached the 10% correction mark, while the other major indexes are close behind.
Even if you haven't taken steps to protect yourself yet, it is not too late. There is always time to implement your safety strategy and get your investing back on track.
Here are Keith's three steps for weathering extreme market volatility any time it hits...
How to Survive Market Volatility, Step No. 1: Prepare Trailing Stops