On Sunday, our Bill Patalon showed our Members how 21st-century artificial intelligence (AI) technology is helping an American ex-FBI agent crack the 20th century's most notorious cold case.
Just who was it that betrayed Jewish teenager Anne Frank and her family as they hid for their lives in Nazi-occupied Amsterdam?
Like Bill said on Sunday, sifting through the diverse array of evidence scattered across three countries in just as many languages after 76 years would be... essentially impossible for a human on their own.
Just organizing it into threads would take lifetimes.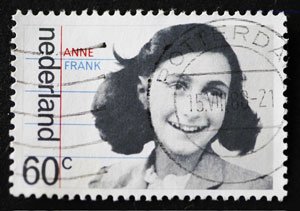 But former G-Man Vince Pankoke, who cut his teeth busting Colombian drug lords and Wall Street crooks, and the Dutch consortium backing him are determined to get to the truth of what happened.
So they're bringing the "big guns" of artificial intelligence and raw computing power to bear on the Frank mystery.
A definitive answer - even if it turns out to be "plain old bad luck" - could lend the last word to a dark chapter of history and, at least, the truth would be on the record.
That alone would be worth it...
But the thing is, success in solving the mystery would mean so much more than that.
It points to tremendous investor profits for folks who own the stock that Bill's researched for this...