Last week, the Dow declined over 10%, which is considered "correction territory."
Even if you've been investing for decades, this stock market correction was an unsettling event. Until February, volatility has been at record lows, and profits have been rolling in for the well-positioned investor since the last correction in 2015.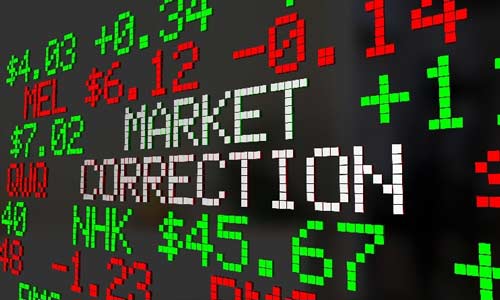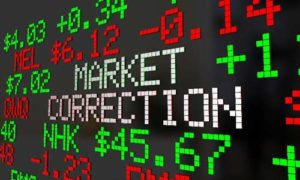 However, there's no reason to panic just because the markets pulled back.
In fact, remembering three basic things about a stock market correction can help you avoid the mistakes that many of the so-called "experts" on Wall Street make when the market turns sour.
Here are the three facts to always remember – and how you can profit the next time a stock market correction strikes.
Stock Market Corrections Are More Common Than You Think
In the relative calm of this historic bull market, many investors have forgotten that corrections happen often.
Since 1950, the S&P 500 has experienced 36 corrections of 10% or more. Averaged out, that's one about every two years.
They're even more common across all indexes. According to a report from Deutsche Bank, a stock market correction occurs, on average, every 357 days – or about once a year.
BIG, FAST PROFITS: This one pick paid 100% in seven days, then 205% the next day, and 410% by the next week. You've got to see how it's done…
In fact, market corrections have happened frequently during the current bull market – 15 of the 20 largest single-day point declines have occurred since September 2008.
You see, corrections bring share prices down and allow more money to enter the market. So these repeated drops have actually kept the market from overheating and crashing.
Though it might seem like a sign to panic, remember that a stock market correction is common, healthy investment opportunity.
It's also important to look at how long these corrections actually last…
Stock Market Corrections Are Usually Short-Lived
While it can take years to recover from full-blown crashes, stock market corrections are typically short-lived.
Since 1950, the S&P 500 has experienced 35 corrections lasting a total of 6,587 trading days – an average decline of less than 200 days each correction.
Over the same period of time, the S&P 500 has been in bull market territory for a staggering 18,000 days.
In other words, with the market trending upward 64% of the time, corrections are incredibly small disruptions when compared to the general trend of the market.
While they may temporarily upset your portfolio and send experienced traders to the selling floor, your losses can be erased, on average, in less than a year. For example, the spectacular 1,000-point drop and following correction of August 2015 was all but erased by November – three months later.
In fact, if you're the right kind of investor, you might not notice a correction at all…
Stock Market Corrections Are Only Blips for Long-Term Investors
One of the principle reasons Wall Street panics during a stock market correction is that many traders rely on short-term market fluctuations.
Short-term traders often experience high losses during the confusion of a stock market correction – especially if they're using complex financial instruments that are vulnerable to higher volatility.
However, long-term investors dedicated to growing their wealth and profit potential over time have no need to panic during stock market corrections. As I mentioned earlier, share prices typically recover in less than a year. In fact, the Dow is already up nearly 7% since last week.
In fact, Money Morning Chief Investment Strategist Keith Fitz-Gerald thinks staying in the market during a correction and assessing your position is one of the best things you can do as a savvy investor.
Using his Total Wealth principles, Keith has developed a three-step method to protect your investment and profit during a correction.
Here are his steps…
How to Profit During a Stock Market Correction