Silver prices this week are rallying after a dramatic market correction in February. In fact, the precious metal has outperformed the S&P 500 over the last week, and the gains are likely to continue…
While the U.S. dollar weakens in the face of strengthening global currencies, it's possible that silver could climb dramatically higher in the short term. Increased volatility from unexpected inflation data could force bond yields higher and send silver skyward.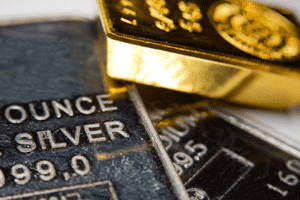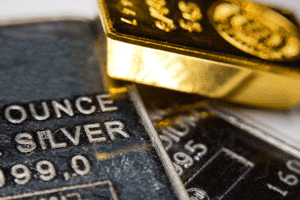 I'll show you exactly how high it will go, but let's look at last week's silver price action first…
The Price of Silver This Week Gains Following Strong Volatility
On Tuesday (Feb. 13), silver began the trading day trading down as the dollar moved sideways on the day. Silver opened around $16.60 and worked lower to $16.45 by 10:00 a.m. Toward the closing bell, silver rallied to finish at $16.55.
On Wednesday (Feb. 14), silver rose in the morning thanks to stronger-than-expected consumer inflation numbers, with January CPI rising 0.5% rather than the 0.3% consensus forecast.
Silver went from $16.59 at 8:00 a.m. down to $16.45 by 9:00 a.m., then soared to $16.79 at 11:00 a.m. From there, it continued higher, as the U.S. Dollar Index (DXY) sold off to just below 89. Silver closed at $16.84.
Thursday (Feb. 15) saw renewed volatility and selling, as traders cooled on Wednesday's gains. Silver opened at $16.82, then dropped into the late morning as the DXY rose to 88.9 by 12:30 p.m. Silver sellers pushed the metal down to $16.63 at 11:00 a.m., but silver bounced back quickly to end flat at $16.82 on the day.
This Niche Gold Investment Could Soar While the Rest of the Market Drops
On Friday (Feb. 16), a resurgence in the dollar's strength took the DXY 88.30 all the way to 89.10 by the close. As you'd expect, the dollar's rally weighed on silver. The metal opened for NY trading at $16.79, but then began selling off through the day to $16.62 by 5:00 p.m.
You can see the DXY's rally in the chart below.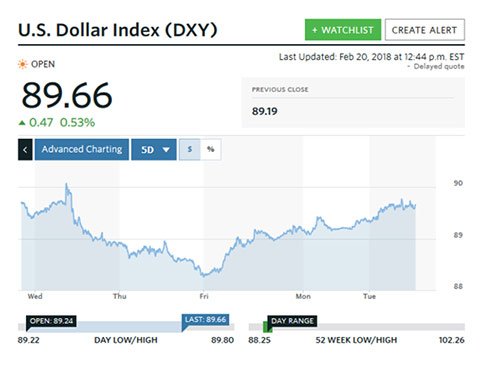 Monday (Feb. 19) brought choppy trading that did little to move silver prices. The grey metal opened at $16.66, then moved sideways to an early 1:00 p.m. close at $16.63.
On Tuesday (Feb. 20), silver opened lower still, as the dollar managed to rally. Silver opened at $16.53, moved to $16.63 by mid-morning, then retreated to $16.41 by mid-afternoon.
While the dollar got a second wind on news of lower-than-expected inflation, I don't expect the greenback to maintain its market momentum.
In fact, I believe that market fundamentals are pointing to a significant rally for silver over the next few weeks. Here's how high it's heading…
These Technical Indicators Are Pointing to Higher Silver Prices This Week
Join the conversation. Click here to jump to comments…
About the Author
Peter Krauth is the Resource Specialist for Money Map Press and has contributed some of the most popular and highly regarded investing articles on Money Morning. Peter is headquartered in resource-rich Canada, but he travels around the world to dig up the very best profit opportunity, whether it's in gold, silver, oil, coal, or even potash.