Gold prices held steady last week, but fears of rising inflation will push the precious metal higher…
Last week, gold saw a bit of a rally early, likely inspired by renewed dollar weakness, but flattened out as the week went on.
That kept gold well within its $1,300 and $1,360 trading range.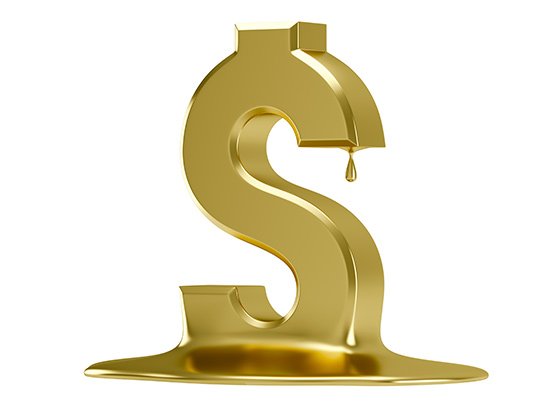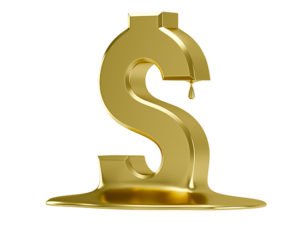 But I don't expect that to last too much longer. Gold prices in 2018 will be heading considerably higher.
A number of triggers can develop at any time, not the least of which are escalating trade tariffs, heated rhetoric from East Asia, renewed market weakness, burgeoning inflation, or a host of other possibilities.
It's bad enough that trade tariffs on foreign steel and aluminum will cost U.S. manufacturers and hurt jobs, but China and Europe have already begun planning their own tit-for-tat levies to fight back.
Europe is considering tariffs on a host of American exports, while China could easily threaten to start dumping some of its colossal hoard of U.S. Treasuries.
The common thread I see through this unfolding saga is the risk for intensifying inflation. And Friday's jobs gains number, at 313,000 – solidly ahead of the forecast 200,000 – is pointing squarely in that direction.
Here's how the price of gold moved last week, plus my gold price target as inflation intensifies…
Why Gold Prices Were Flat Last Week
The first trading day of last week, Monday (March 5), was no friend to the price of gold.
The precious metal sold off as the dollar remained stable and stocks popped near the open. The U.S. Dollar Index (DXY) stayed mostly just north of 90, while the S&P 500 rallied into late morning. As a result, gold opened at $1,323 and worked its way lower most of the day to close at $1,320.
On Tuesday (March 6), renewed weakness in the dollar from the overhanging trade tariffs cloud helped to push gold markedly higher. The DXY sold off in the early morning from near 90 to 89.55 by 8 a.m. Gold opened strong at $1,328 and kept climbing, eventually reaching $1,334 by the end of NY trading.
You Must Act Now: America is headed for an economic disaster bigger than anything since the Great Depression. If you lost out when the markets crashed in 2008, then you are going to want to see this special presentation. Because if you don't act soon, the effects on your financial future could be more severe than anything you have ever experienced. Don't wait – You can see all the details right here.
Wednesday (March 7) would see a reversal of fortunes for the yellow metal even as the DXY was mildly stronger and stocks gave up a little ground. Gold opened at $1,331 and worked its way lower, losing $6 on the day to end at $1,325.
On Thursday (March 8), gold backtracked a bit further as the dollar tore higher and stocks moved sideways. Gold opened at $1,324, and by noon, it had bottomed at $1,319 as the DXY soared from 89.5 to 90.10. Dollar strength weighed on the precious metal, which managed a brave rally back to close at $1,322.
Take a look at the dollar's rally on Thursday…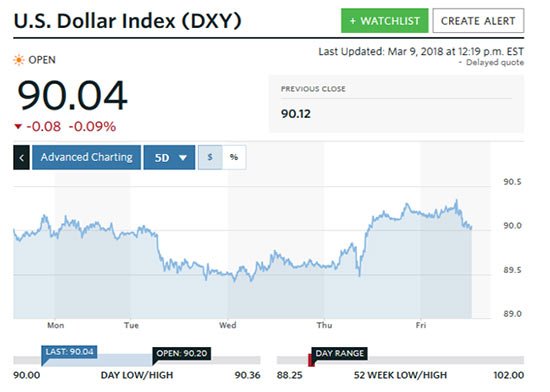 Then, on Friday (March 9), U.S. President Donald Trump announced exclusions to his steel tariff plans and expressed willingness to meet with North Korean dictator Kim Jong Un for talks.  That helped power stocks higher while the DXY dialed back to hover just above 90.
You can see the S&P 500's Friday rally below…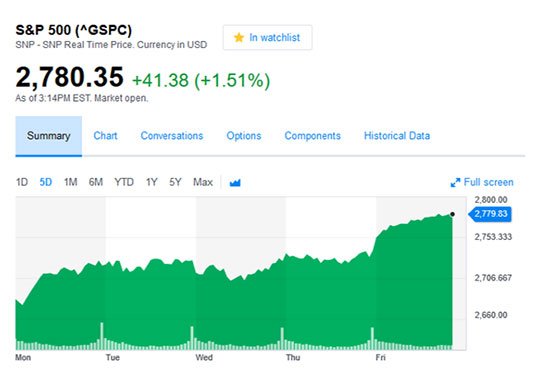 But bargain hunters stepped in to buy gold as the dollar dropped and news of strong job creation fueled the possibility of higher wages in the near future. By midday, Friday, gold was trading higher at $1323, up from its $1,315 open.
While that wasn't a bad week for gold, it certainly wasn't an exciting one for gold investors.
But that will change, and soon. Here's my short-term gold price target, which will show you exactly how high gold prices will go in 2018…
My Bullish Gold Price Prediction for 2018
Join the conversation. Click here to jump to comments…
About the Author
Peter Krauth is the Resource Specialist for Money Map Press and has contributed some of the most popular and highly regarded investing articles on Money Morning. Peter is headquartered in resource-rich Canada, but he travels around the world to dig up the very best profit opportunity, whether it's in gold, silver, oil, coal, or even potash.