For retail investors with a strong risk tolerance, penny stocks can be a lucrative way to profit with very little initial investment. Today, we're bringing our readers the five top penny stocks to buy for March.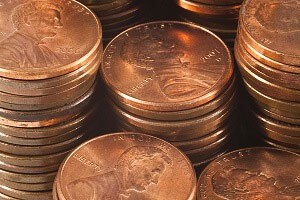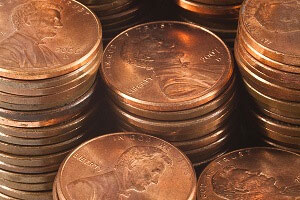 These are stocks that have high ratings from multiple analysts, strong growth numbers, and immense profit potential with a low entry price.
To see just how lucrative penny stocks can be, take VaporBrands International Inc. (OTCMKTS: VAPR), a medical cannabis and e-cigarettes distributor, for example.
Between Jan. 22 and Jan. 29, VAPR rocketed from just $0.01 per share to $0.08 a share - a 400% profit for shareholders.
While VAPR's gains are exciting, it also highlights the danger of investing in penny stocks.
You see, penny stocks are considered speculative investments and are incredibly risky for the retail investor.
If any penny stock can climb over 400% on good news, it can also fall 400% on bad news just as quickly.
Before you consider making speculative investments, look at our rules for safely trading penny stocks on the right.
Now, let's take a closer look at the explosive profit potential of March's top penny stocks...
Top Penny Stock to Buy in March, No. 5: Superior Drilling Products Inc.
Superior Drilling Products Inc. (NYSE: SDPI) is based in Utah and manufactures equipment used in drilling for the natural gas and oil mining sectors.
The highlight of SDPI's product lineup is the "Drill-N-Ream," a patented tool for horizontal drilling, also known as fracking.
The First Step on Your Road to Millions Starts Here: All you need is a computer or smartphone and just 10 minutes of "work" to potentially put $1 million in your bank account faster than you ever dreamed. Read more...
SDPI is well positioned to take advantage of horizontal drilling's growing popularity and is already seeing the benefits. According to S&P Capital IQ, SDPI has beat earnings and revenue estimates every quarter since the fourth quarter of 2016.
SDPI currently trades for $1.60. However analysts see the stock going as high as $2.00 - an increase of nearly 25%.
Top Penny Stock to Buy in March, No. 4: BioScrip Inc.
BioScrip Inc. (Nasdaq: BIOS) provides at-home medical care and services across the United States.
BIOS's central profit opportunity is in the rapid growth of the pharmaceutical industry. The pharmaceutical market is currently worth $12 billion and is expected to grow at an annual rate of five to seven percent.
That growth rate is likely to rise thanks to America's growing elderly population. The Population Reference Bureau reports that the elderly population in the United States is expected to rise 117% by 2060, from 2016's 46 million people 65 and older to 98 million.
This is likely to give BIOS a significant opportunity for growth in the future, since it makes a wide range of products across the industry.
Shares of BIOS currently trade around $2.51. However, the six analysts that cover BIOS see the stock going as high as $4.50 - an impressive gain of almost 80%.
Top Penny Stock to Buy in March, No. 3: American Superconductor Corp.
American Superconductor Corp. (Nasdaq: AMSC), based in Massachusetts, manufactures two-megawatt wind turbines and supplies for the construction of electrical power grids.
The company's growth potential lies in its wind turbine production. Its two-megawatt wind turbines are considered some of the most efficient turbines in the world, since they generate enough electricity to power 380 homes.
With the future of energy production focused on renewable, efficient production, AMSC is well positioned to benefit from the increased demand for efficient turbines.
S&P Capital IQ reports that AMSC has beat earnings in the last eight consecutive quarters.
And many analysts think the company is just getting started. With a high estimate of $10, analysts are forecasting a 95% gain over the stock's current price of $5.04.
However, there's even more profit potential in our two favorite penny stocks for March...
[mmpazkzone name="in-story" network="9794" site="307044" id="137008" type="4"]
Top Penny Stock to Buy in March, No. 2: Second Sight Medical Products Inc.
Second Sight Medical Products Inc. (Nasdaq: EYES), based in Los Angeles, creates vision-restoring prosthetics for the blind.
Founded by famed American physicist Alfred E. Mann in 1998, EYES has focused on building a global network of vision treatment centers and medical distribution systems. Last December, the company announced that it performed procedures on patients in Iran with one of its products, the Argus II Retinal Prosthesis System.
EYES expect the Argus Retinal system to become the industry leader in prosthetic eye surgery. This positions EYES for significant profit in the future.
The shares of EYES currently trade at $1.79. With an analyst price target of $5, the company is set for a potential 231% gain.
Top Penny Stock to Buy in March, No. 1: OncoSec Medical Inc.
San Diego-based OncoSec Medical Inc. (Nasdaq: ONCS) focuses on biotechnology, offering a proprietary approach to treating cancer.
Its lead product, ImmunoPulse IL-12, is in phase 2 clinical trials, which means it could eventually have commercial viability.
ImmunoPulse is a treatment delivery system which, when combined with OncoSec's anti-tumor immunity candidates, delivers treatment to the cancer tumor directly.
If awarded FDA approval, the ImmunoPulse system could provide a significant boost to the company's stock.
ONCS shares currently trade at $1.98. However, with an analyst estimate of $6.00, EYES could gain 203%.
While the potential profit available in penny stocks is significant, Money Morning Chief Investment Strategist Keith Fitz-Gerald has been researching even more aggressive income potential. He's found a special class of investments he calls "26(f) programs," which give investors the opportunity to tap into huge monthly income - $2,000... $5,000... or more - every month for the rest of their lives. Click here to learn how it works...
Follow Money Morning on Twitter @moneymorning, Facebook, and LinkedIn.