When I go shopping, I always look for bargains. If steak is on sale, I buy a lot of steaks. If pork chops are the sale item, we have pork chops at my house.
If I see an opportunity to buy the clothing and household items I prefer at advantageous prices, I pounce.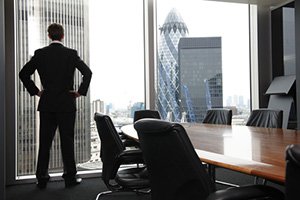 That carries over to my investments as well.
I'm a huge fan of buying investments for less than they are worth and selling them when the market recognizes their true worth.
I also watch for activist investors who feel that way, because I can follow them straight into profit opportunities like the one I'm about to show you…
The Engineer Turned Activist Investor
Philip Goldstein was born in Brooklyn in 1945.
He became an engineer as a result of a surge in patriotic emotions following the launch of Sputnik.
Goldstein attended The University of Southern California and returned to the City College of New York.
Although he never made it to the space program, he did work as an engineer for the City of New York for 25 years.
Because of his advanced math skills, he was a very good blackjack player and even considered a career as a professional gambler.
He eventually stumbled across a book about using math to beat the markets by a fellow engineer named Thomas Noddings.
Goldstein transitioned into an investor after learning how to use the methods in the book.
New Tax Law Could Help 259 Million Americans Collect an Extra $4,920 a Month: The next "distribution" is only days away. So you need to act fast to stake your claim. Click here for details.
He takes positions in closed-end funds trading below net asset value, and he will take an activist approach when he feels it is needed to eliminate or reduce that discount.
Without going into a super long discussion of closed-end funds, just know that they are mutual funds that trade on an exchange.
When you want to buy or sell, you do so at the stock exchange rather than through the fund itself.
Since they are exposed to the psychological soup of stock traders, these funds can sell for more or less than the actual value of the actual holdings of the fund.
Activist investors like Mr. Goldstein simply buy shares at a discount value and look to prod management into taking actions. Those actions include share buybacks or liquidating holdings and returning the cash to shareholders.
Buying into these funds early is like going to the mall on Black Friday. You're getting the best deal you possibly can, except you're going to bank the profits once the activists push the fund prices up to their true values.
And right now, this activist has another fund squarely on his radar…
Follow Philip Goldstein into This Profit Opportunity