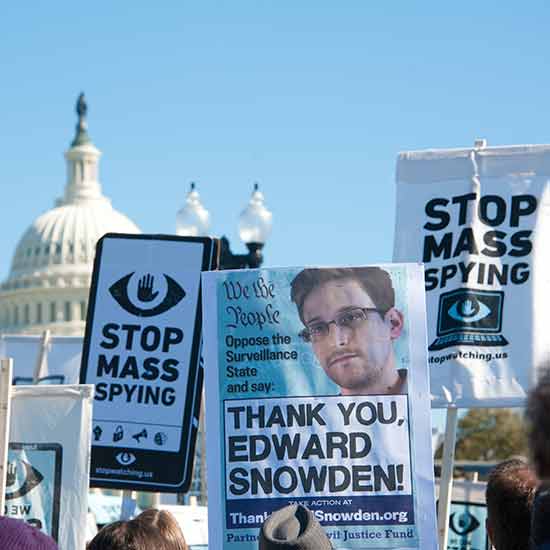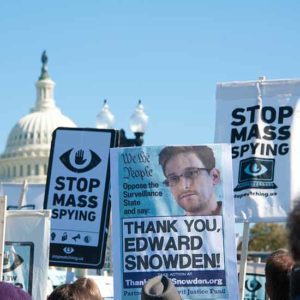 Edward Snowden, who is most famous for exposing the U.S. National Security Agency's (NSA) massive surveillance on U.S. citizens in 2013, believes Zcash is the most interesting cryptocurrency right now.
That's no surprise, since Zcash's focus is on privacy.
We'll show you exactly what Zcash does and why Snowden likes it so much, plus we'll show you a way to gain exposure to the blockchain technology without the risk of a cryptocurrency…
How Zcash Works to Protect Privacy
According to Zcash's website, the team behind the cryptocurrency believes "personal privacy is necessary for core human values like dignity, intimacy, and morality."
Zcash Co. does not sell, exchange, transmit, or retain custody of Zcash for consumers or the public at large. It launched the Zcash Foundation in March 2017 to guide the evolution of this privacy coin.
Snowden told cryptocurrency enthusiasts at a March conference in Germany that Bitcoin's ledger is not private enough, according to CoinDesk.com.
While blockchain transactions are associated with addresses rather than names or personal information, Snowden still feels Bitcoin transactions don't provide enough privacy.
If You're Not Making Millions of Dollars with Cryptocurrencies… You could be. Click here to discover the tiny coin that will soon be BIGGER THAN BITCOIN… and how to claim YOUR cryptocurrency fortune while you still can.
Snowden was in agreement with the audience that Bitcoin will have longevity in the market, but he doesn't adhere to the belief that "Bitcoin will last forever."
When asked by audience members if he feared blockchain and other emergent technologies would be used by dictators and corrupt entities, Snowden replied that he felt it was a question of "when," rather than "if."
But if cryptocurrency and blockchain systems are appealing enough, he believes they will be popular with global consumers.
In 2017, the blockchain market was only valued at $339.5 million, according to Statista.com. But by 2021, that will skyrocket 580%, to $2.31 billion.
As blockchain technology increases in use and receives mainstream adoption, owning the best blockchain stocks now will pay off for long-term shareholders.
And we have the perfect one to buy right now…
A Top Blockchain Stock to Purchase in 2018