As we told Money Morning readers back on Jan. 24, cryptocurrencies have life-changing potential because of strong communities who rally behind a cause.
And thanks to a massive Ripple donation, $29 million was raised for supplies for teachers and the homeless.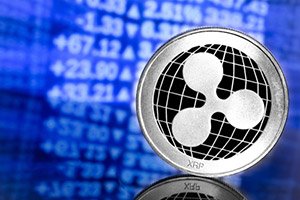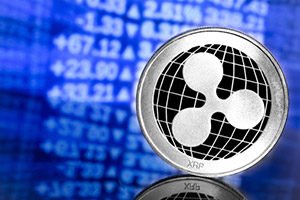 During the week of March 26, 35,000 requests on DonorsChoose.org, a crowdfunding site for school and classroom projects, were funded by Ripple, according to The New York Times.
The supplies include headphones, new whiteboards, and science videos for students, just to name a few. Teens from a school in Iowa asked for shampoo and non-perishable items for the homeless, veterans, and domestic abuse shelters.
You see, cryptocurrencies have real-world value, which is why they have so much potential.
And the Ripple donations aren't the only time cryptocurrencies have been used as a force for good…
The True Value of Cryptocurrencies
The Jamaican bobsled team qualified for the 2014 Winter Olympics, but brakeman Marvin Dixon revealed there wasn't enough money for the Jamaicans to travel to Russia.
When members of the Dogecoin (DOGE) community heard about this, they wanted to help out.
Dogecoin was created in 2013 by Jackson Palmer, and it's marketed as a friendly and fun Internet currency on its website.
The DOGE community rallied together and raised $36,000 worth of DOGE to help send the Jamaican team to the 2014 Winter Olympics, according to The Los Angeles Times.
You see, if just one person sends a cryptocurrency to another person as a form of payment, it has value.
Stunning: New Innovation Will Be Like "Adding Twin Turbos to the Bitcoin Engine" – and Could Send Its Price to $100,000. Learn More…
Right now, all cryptocurrency coins have a total $297 billion market cap.
And the worldwide blockchain technology market is expected to skyrocket 592%, from $339.5 million in 2017 to $2.3 billion, by 2021, according to Statista.com.
That shows us that we're only in the beginning stages of the cryptocurrency revolution.
Just think, only 8% of Americans owned a cryptocurrency in 2017, according to Finder.com, but cryptocurrencies are already raising millions in charitable donations.
As more people recognize the power of cryptocurrencies, ownership and valuations will skyrocket.
The Shocking Reason Why We Think Bitcoin Could Hit $100,000: At our recent Bitcoin 20X Summit, we uncovered information that left many folks stunned – and reevaluating everything they thought they knew about the crypto market. At any moment, Bitcoin could be poised for a record-breaking rebound far beyond anything we've witnessed already. To see why Bitcoin is far from dead – and how it could make you a millionaire – go here now…
Follow Money Morning on Facebook, Twitter, and LinkedIn.